Since 2015 Brendan has been one of the busiest TV writers in the UK and internationally, bringing experience as a writer, producer and director from feature films, as well as from books and journalism.
Brendan's most recent 2022 series is Nordic hit THE MAN WHO DIED, (Elisa-Viaplay, Luminoir, ndF), a quirky dark comedy in the vein of the Coen Brothers described as "a Finnish Fargo" .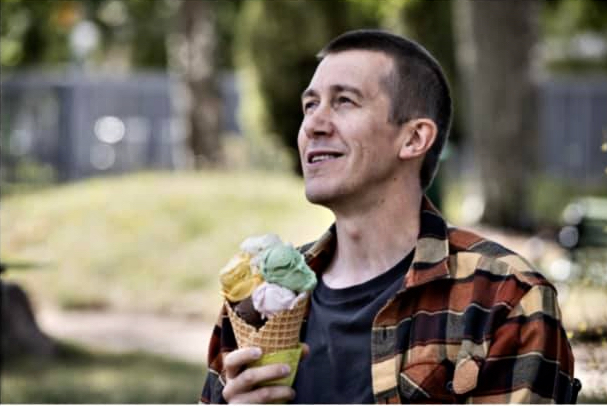 Also now broadcast internationally is series COLD COURAGE, for Lionsgate, Viaplay, Britbox and AMC+.
Ongoing series development includes:
GHOSTWALK, "like Mulder and Scully with ghosts" (Blue Ant, StoryFirst);
SHERLOCK'S DAUGHTER, a young American woman claims to be Holmes' long-lost daughter (Starlings TV, StoryFirst);
M.A.D, Madmen meets The Americans at the UN in 1950s New York (Arena Films)
INSPECTOR FRENCH
A classic detective series set in Ireland in the 1920s, developed with BBC TV NI and NI Screen, now with Free@Last TV. Based on a series of 20 bestselling novels from the 1930s by Freeman Wills Crofts, described as "The father of the police procedural".
UNDER THE WIRE

A miniseries originally developed with CBC and NI Screen – the fictionalised story of The Great Escape from a brand new perspective of both the men and women whose lives became entwined in one of the greatest prison-breaks in history.  Brendan also wrote the bestselling book Under the Wire (Random House), set in the POW camps of WWII Germany.
AGE OF HEROES
Croton Media, China's biggest TV production company commissioned Brendan to create an epic saga,  Age of Heroes, a story based in Chinese and Celtic mythologies at the dawn of time, with similarities to the legends of King Arthur. It is a quest story of how a young boy living in the wilderness grows up to be a king, uniting the five tribes that make up the first humans.
TIPPING POINT

TIPPING POINT, for Reel Media in Finland, is a modern eco-thriller series about an unlikely band of Nordic  investigators faced with espionage, murder and a game-changing piece of software that can predict Climate Change. Inspired by the acclaimed book Sands of Sarasvati by Finnish author and scientist Risto Isomaki. Tipping Point won the 2023 Series Mania Award at the Berlin Copro market.
KVENLAND

Described as "The Sopranos in Dark Age Finland" a fresh, sexy, violent look at a dysfunctional family in the weird world of Kvenland, an 8th Century Finnish kingdom. Characters are heroic one minute, appalling the next. Similar in tone to The Lion in Winter and Deadwood.
JUDGMENT DAY
Ingenious Media, the UK's leading private funder for TV and film backed Brendan in development of a new international criminal-legal series. Details are still under wraps.