October 2023
TELEVISION BUSINESS INTERNATIONAL
TBI Weekly: What's working & what isn't in international coproductions
Cold Courage scribe Brendan Foley reflects on what's working and what isn't in the emerging world of scripted co-productions following his trip to the Heart Of Europe International TV Festival in Poland.
I blame my parents.
One of the first toys I can remember was an aged tin box with a handle on the side. It had once contained something that went Boing and popped out when the lid was flipped, but by the time I inherited it, it was just an enigmatic empty box.
Luckily, when cranked by an enthusiastic three-year old, it still played wonky music. My mother told me the tune was It's a small, small, world.
The Nordic Alliance partners seem to have taken the time to develop a very specific shared understanding of how each could contribute and benefit, rather than just rely on who had the loudest voice, sharpest elbows or sneakiest lawyers
Maybe that's why I've spent most of my career loving working internationally across 77 countries, first as a reporter, then a features journalist, then book author, then writer-producer-director of indie co-pro features, and for the last decade as a writer-creator of multi-country TV drama.
The thing that ties it all together? Storytelling for ever-changing audiences, always working with people who look, think, seem or sound a little different from me.
My most recent wanderings took me to Warsaw, Poland, partly to discuss some Polish stories in international development, but mainly to listen. I did so at the gathering of public broadcasters from all central Europe, from Estonia to Bulgaria and all points in between, at the Heart Of Europe Forum.
It was fascinating. The public broadcasters were hosted by Polish state broadcaster TVP, in the third year of the initiative. Delegates from a dozen state broadcasters, some distributors and festival folk discussed – often with admirable honesty – the challenges they face.
These included:
Squeezed budgets at a time of economic hardship for many of their viewers, whose earnings fund the pubcasters' existence through taxes.
The increasingly tricky tightrope of meeting audience expectations when their national audiences are often politically or culturally divided internally, as well as segmented in terms of age, gender and interests. Someone, somewhere is always outraged.
The challenges of the drive to coproduce internationally while fulfilling national remits. In order to reach levels where stories will stand a better chance at international distribution, both the content and budget have to work locally as well as internationally for all the co-pro partners and audiences. This needs a very different skillset from just tailoring shows to a home market these pubcasters always know inside-out.
In my corner of the business, the creative and development end of international co-pros, these regional needs sound very familiar from other parts of the world.
Working with China, for example, many of the bigger deals between US and Chinese giants in the past decade foundered, with both sides thinking that their way of structuring development or recoupment was the 'right' way, and 'big country certitude' sometimes getting in the way of finding middle ground. Yet smaller, more tailored East-West creative alliances have often worked out well and my own experience on the development side with China with streamers and producers have been much more positive.
On the other hand, several speakers at the central European gathering, singled the Nordic alliance of 12 public broadcasters (N12) as an example of how buying power and budgets could be beefed up without sacrificing national creative needs.
I have been involved in several series in the Nordic region and I have always admired the ability of people from countries from Iceland to Finland and all frosty points in between, to find subject matter and economies of scale that work for all involved. The alliance's origins lie in the more prosaic broadcaster need to get on board earlier in projects and to compete with the buying power of the streamers, but I think their success has been down to more human factors.
The partners seem to have taken the time to develop a very specific shared understanding of how each could contribute and benefit, rather than just rely on who had the loudest voice, sharpest elbows or sneakiest lawyers.
Many moving parts
In Western Europe on the other hand, working methods and funding models first developed in the Wild West of the indie feature world, machines with many more moving parts than my childhood music box, became increasingly common in TV drama.
The task of building budget levels and finding subject matter that would work for several broadcasters and distributors together helped get many international series over the line, sometimes without turning them into a creative 'euro-pudding'.
One of the panellists at the event, Markéta Štinglová of Czech TV Česká Televise, generated a forest of vigorously nodding heads when she described the challenges of coproducing internationally. Česká has a longstanding and very successful collaboration with French cultural channel Arte, which has built up trust on both sides over years.
Most public broadcasters in smaller countries do a great job with biopics and dramas about national heroes and figures from their past in arts, science and politics. In their homeland, all of these figures are household names, but apart from the real global giants, some of them would still draw blank stares internationally while being household names at home.
Markéta pointed out that in choosing their subjects, they often go for someone who had a strong link to the copro country, maybe having lived in or worked in France, making them more accessible outside their own back yard. But that in turn requires the need not to dumb down the character for the home audience, who often know their lives in minute detail and will switch off if they feel patronised.
She says with good co-pro partners it is always possible to strike a storytelling balance, making the local universal and aiming for shared cultural experiences – it just needs some work.
Breaking tax burdens
Similarly, the previous 'arms race' for which country could deliver the newest, shiniest national production tax break has resulted in some location-hopping multi-country co-productions. Sometimes these made sense on paper, but saved little money in the long run when dragging talent around the world and having different crews working in different locations with little shared overview of the project as a whole.
These were just some of the issues wrestled with at the Heart of Europe Forum. Luckily, there was very little navel-gazing and a lot of looking at how to co-operate in the future.
The real difference between success and failure in co-pros seems to me to be more human – a willingness to put yourself in your partners' shoes, to listen, and to identify creative stories that speak to more than one audience
Typical of the presentations was Matthew Trustram of the EBU who said that the body did not want national broadcasters to work on co-productions out of some sense of duty as 'the right thing to do' but that they should seek out projects that worked both financially and culturally for all the countries co-operating, on a case by case basis. And the public broadcasters are of course just one side of the coin, with the shifting priorities of the streamers being the other.
While I was there for the Forum, a huge part of the event was a pitching contest in series, features and documentaries from across the region. My personal favourite was a sparky young couple of Polish actor-producers who deservedly won the feature pitch contest with the interestingly titled Why God Doesn't Play With Time, a near-fi drama in the vein of Black Mirror and a dash of Blade Runner, if not necessarily the budget.
Marek Solon Lipinski, TVP's director of international relations who hosted the Heart of Europe event, said he was delighted to see the gathering's evolution, with countries from the Baltic to the Black Sea, previously with little detailed knowledge of their professional neighbours, now developing year by year a greater understanding of related history, sometimes shared cultures, economic possibilities and changing national broadcast remits.
TVP plays a pivotal role not just in the event, but the region. As the biggest pubcaster in the biggest regional economy, it seems to me to operate as something of a co-pro mothership for the numerous other smaller pubcasters, many of whom were delighted to spend time comparing notes in animated Eurenglish with their neighbours.
My own experience is that whatever combination of countries you end up working with, and regardless of the region of the world, some things are universal. Having complimentary rather than competing objectives, clear creative expectations and transparent division of costs and labour are always good starting points.
Certainly all of that needs beefy legal agreements. As Robert Frost observed: "Good fences make good neighbours".
But the real difference between success and failure in co-pros seems to me to be more human – a willingness to put yourself in your partners' shoes, to listen, and to identify creative stories that speak to more than one audience; to build co-pro structures that deliver win-win solutions, even if no one has done it before in that exact way.
Now, if only I can find that old tin box and turn the handle, maybe it can still squeeze out one more verse of It's a Small, Small World.
MAY 2023
MARCH 2023
VARIETY –
'Tipping Point' Wins Series Mania Award at Berlin Co-Pro Series
The prize is an invitation to the production's team to present again at the industry centrepiece at next month's Lille-based get-together, the Series Mania Forum's Co-Pro Pitching Sessions. "Tipping Point" joins 15 other projects as a sixteenth project presented out of competition in partnership with the Berlinale Co-Production Market.
Set in the extraordinary Svalbard – an archipelago half way between the northern coast of Norway and the North Pole, it  turns on a feisty young eco-activist at constant odds with her father, an oil exec, until he is murdered. Teaming with some of his friends to investigate his death, she discovers another man from the one she knew, as she chases a stolen software which could solve climate crisis or destroy the world.
Produced by Finland's ReelMedia, and Norway's Maipo Film, which scored with Canneseries winner "State of Happiness," "Tipping Point" is written by Northern Ireland's Brendan Foley, behind Elisa-Viaplay smash hit "The Man Who Died" and "Cold Courage", for Lionsgate and Viaplay, Britbox and AMC+. It  is currently at a second draft pilot script, with a bible. Shooting is scheduled from 2024 in Norway, Finland and the Canary Islands.
"We could have chosen several projects as the quality was so high, but some were already well advanced in their funding. We chose 'Tipping Point' because it addresses the greatest challenge of our time, the ecological crisis, but with a touch of optimism," Laurence Herszberg, Series Mania founder and general director, said on stage at Berlinale Series Market. "There is a strong father-daughter relationship and the action takes place in the beautiful landscape of the Svalbard Islands" she added.
Talking to Variety, Foley said that the series is also a daughter-father coming-of-age tale.
"Her view is very black and white: 'This older generation f**ked it all up and we are picking up the pieces.' His view reflected his generation: 'Just because something isn't the way you like, it doesn't mean you get to ignore it.' She has to engage with that messy world where all sorts of bad things happen."
Although turning on climate change, it's not a totally negative take, he emphasised. "It's an optimistic story. It's just not 'Pollyanna.'"
'It's an Optimistic Story, It's Just Not 'Pollyanna'': Eco Thriller 'Tipping Point' Looks for Hope Amid Climate Crisis
VARIETY
Chasing a piece of stolen software which can be used either to destroy the world or improve it, just like the atomic bomb, she is investigating his death.
A ReelMedia (Finland) and Maipo Film (Norway) production, it's set to start shooting in 2024.
"In Svalbard, there are scientists, spies, military attaches, environmentalists, miners. Polar bears and even a statue of Lenin, because no one bothered to take it down. You can't make it up," laughs head writer Brendan Foley, promising the location will keep the tale "contained."
"When talking about the environment, TV has a problem. Especially when it tries to compete with Hollywood, where it's all about CGI earthquakes and tidal waves. We try to focus on the characters."
ReelMedia's Markku Flink adds: "You need to be able to present a complex issue in an understandable way. It's not enough that it's a 'worthy' story. It has to be engaging."
The series, currently shopping for Nordic directors and Norwegian talent, will combine unresolved family issues with action spectacle and a commentary on the climate crisis.
"There is so much going on in the world right now. In a way, [our show] is a reflection of that," says Foley.
"If you have a daughter and a parent, having an argument, that doesn't stop climate change, war or economic worries. There are all these things happening to the same people at the same time."
Generational clashes will make up a big chunk of the story.
"Her view is very black and white. 'This older generation fucked it all up and we are picking up the pieces.' His view reflected his generation: Just because something isn't the way you like, it doesn't mean you get to ignore it. The big thing, for me, was a coming-of-age story. She has to engage with that messy world where all sorts of bad things happen."
Gradually starting to see more shades of grey and discovering her father after his death. Deciding whether to continue his work, also with the help of his "slightly dodgy" employees, or to find her own way.
"Tipping Point" will reflect current issues and fears, also of the "not-so-cold Cold War," observes Foley. Even though they change constantly.
February 2023
DEADLINE –
Audiovisual Producers Finland Announces Series Slate & New 'Focus On Finland' Industry Event Set For Berlin
EXCLUSIVE: The Audiovisual Producers Finland (APFI) today announced the slate of new series its members are bringing to Berlin (scroll down for the full list) alongside a new industry event titled Focus on Finland to be held during the festival.
Focus on Finland will be an official part of the Berlinale Series Market schedule and will feature an industry panel titled 'Why So Series?' which will focus on Nordic scripted comedy and drama series.
The panel will take place at CinemaxX Theatre on Potsdamer Platz on February 20 and will feature writer Brendan Foley (The Man Who Died), producer Jackie Larkin (Strike), commissioner Arttu Nurmi (Modern Men), and distribution executive Jean-Michel Ciszewski (Bnei Aruba). The panel will be moderated by Marike Muselaers, Chief Content & Partnerships Officer, Lumiere Group.
November 2022
THE MAN WHO DIED selected in competition for Germany's Seriencamp TV festival and Geneva International film festival.
October 2022
VARIETY – Fifth Season, formerly Endeavor Content, to sell The Man Who Died internationally.
Fifth Season has acquired international distribution rights to Elisa Viihde original series "The Man Who Died."
The company, formerly known as Endeavor Content, is behind "The Lost Daughter" or "Cha Cha Real Smooth." It also handles global distribution for such hit shows as "Killing Eve," "The Morning Show" or "Normal People."
Based on the bestselling book by Antti Tuomainen, the six-episode series – written by Brendan Foley – is led by Jussi Vatanen, who will next be seen in Aki Kaurismäki's upcoming feature "Dead Leaves." Saara Kotkaniemi and Sara Soulié, his co-star in Solar Films' drama "Forest Giant," also star.
Since its premiere on June 19, "The Man Who Died" has been the most watched series on Finnish streaming service Elisa Viihde Viaplay.  Produced by Helsinki-based ReelMedia Ltd. and Germany's ndF International Production.
July 2022
"Based on Tuomainen's novel, Brendan Foley's script dovetails with camerawork, directing and all artistic parts in brilliant rhythm."

REVIEW
Hannu Björkbacka
FIVE STARS
THE MAN WHO DIED
TV Series
Directed by Samuli Valkama, 2022
Elisa Entertainment Viaplay Sun 19.6
D.O.A. (Dead on Arrival) (1949) is a perfect title for a noir movie, but The Man who Died is an even better candidate for a Finnish noir-comedy series.
In the Rudolph Maté classic, Edmond O'Brien the lead character was poisoned by a radioactive compound and left with a few days to find his own killer before his death.
Antti Tuomainen is Finland's most widely read international writer. Based on his novel The Man Who Died, directed by Samuli Valkama, Jussi Vatanen plays Jaakko, the lead who hears his death sentence from his doctor. Jaakko has similarly been slowly poisoned by some lethal substance. Has it come from mushrooms? Suspects include a rival mushroom entrepreneur (Kari Hietalahti)and Jaakko's wife (Sarah Kotkaniemi), who is cheating with the delivery driver.
In the second episode of The Man Who Died, a Japanese colleague takes Finnish Jaakko to a well known Aokigahara "Suicide forest". It should be a good spot for mushrooms. The humour is deep-dark, but the narrative is lightly stylish.
The Man Who Died is the best work of director Valkama so far. The everyday mood sometimes rises to the dream-like, sometimes [Kurosawa's] samurai-Yojimbo. Crucial to the contribution is work by DOP Anssi Leino, sound designer, Pietare Koskinen and composer Lasse Enersen's Hitchcockian music.
In this latest role and in next year's Aki Kaurismäki's In the Dead Leaves, Jussi Vatanen rises to the front ranks of our male actors. He has a mastery of expression from light to serious. Behind his words lies quiet authority, in his expressions with the full spectrum of contradictory meanings. Vatanen is a character-driven actor, the everyman of Finnish films and series,
but now clearly a star.
Anyway, the series is deliciously played. The mushroom company staff meeting is a Finnish celebration of ensemble acting. Based on Tuomainen's novel, Brendan Foley's script dovetails with camerawork, directing and all artistic parts in brilliant rhythm.
March 2022
AMC+ Australia highlights for 2022 include Cold Courage, Firebite and Irish thriller Kin.
Cold Courage
AMC+ Exclusive

Based on the award-winning and best-selling novels from Finnish journalist Pekka Hiltunen, Cold Courage follows two Nordic women – Mari (Pihla Viitala, Deadwind, Hansel & Gretel: Witch Hunters), a fierce psychologist fighting for the underdog by any means necessary and Lia (Sofia Pekkari, The Sandhamn Murders, Wallander), a shy graphic artist on the run from an abusive stalker – as they collide during a series of murders in present-day London. Drawn together through a clandestine group called the "Studio," they seek to right the wrongs of the powerful, influential and corrupt – starting with the dangerous, charismatic politician Arthur Fried (John Simm, Doctor Who, Life on Mars), looking to put the 'Great' back into Great Britain.
Cold Courage was adapted for the screen by BAFTA-nominated David Joss Buckley (Hinterland) and Brendan Foley (Johnny Was).
November 2021
FINALISTS INCLUDING BRENDAN FOLEY'S DEVELOPMENT SERIES FOR ZDFE ANNOUNCED IN C21'S DRAMA SERIES PITCH
C21 has announced the finalists for the 2021 Drama Series Pitch. From over 50 submissions from 23 countries, six projects have been invited to pitch at Content London at 11am on November 30. The winners receive a £30,000 marketing package to support development.
Content London will hear from six of the most exciting development projects from the professional community that are looking for partners to take them to the next level.
The finalists, from established drama creators worldwide, are all bidding to attract additional finance and coproduction partners.
The winning project will be announced at the C21International Drama Awards, which takes place at 6pm on Thursday December 2.
The six shows selected to pitch are:
Body of Water
(ZDF Enterprises)
A sexy, twisty international crime series. Two unidentified bodies are found three years and a thousand miles apart, both in water – one in London's Thames river, one in Venice. Valeria, an ambitious young Venetian detective, wants to solve her case solo to shake off the shadow of her powerful building tycoon father. But Thomas, an obsessive London cop, is determined to run the show. They ricochet from allies to enemies as strange clues lead from city to city, back through time to a long-dead medieval cult.
JULY 2021
Starlings Entertainment Takes Stake In UK Producer StoryFirst
EXCLUSIVE: Starlings Entertainment has taken a financial stake in Lord Michael Grade-backed British drama producer StoryFirst as part of a wide-ranging deal that will see the two companies team up on scripted series.
The two companies have formed a joint development fund as part of the agreement and have set their first two projects to include the 1970s-set Eric Clapton-influenced music business drama The Manager.
The development fund will cover premium drama and family entertainment and also includes Sherlock's Daughter, a murder mystery created and written by Cold Courage's Brendan Foley and exec produced by The Closer creator James Duff that the producer of The CW's Pandora and Peacock's Departure has been developing.
The deal gives Starlings Entertainment a stake in StoryFirst, whose founders, including former BBC Chairman, Channel 4 CEO and ITV Executive Chairman Grade, Peter Gerwe and Ivan Dunleavy, former CEO of Pinewood Studios Group, acquired Pinewood Television in 2017.
JUNE 2021
Mark Twain in India: IN10 Media's Juggernaut Productions Collaborates With UK-Based Nucleus Media Rights for the Period Drama Mini-Series
A strategic step towards international partnerships, IN10 Media Network's production arm, Juggernaut Productions, has joined hands with Nucleus Media Rights, a fast-growing UK-based television production and distribution company, alongside creator Brendan Foley, to bring to life the period drama mini-series, Mark Twain in India. Juggernaut Productions is the Indian development, production, and distribution partner for the project.
Mark Twain in India tells the story of the author, Mark Twain's life-saving and life-changing tour to India in the midst of personal tragedy and ruin when all appeared lost. In a vast and remote subcontinent, he discovers his love for life through India's history and humanity.
On the partnership, Mansi Darbar, VP – Corporate Strategy and Development at IN10 Media Network said, "The collaboration is a significant first step for IN10 Media's Juggernaut Productions to bring forth its proven expertise to the international foray as we develop and produce the content, locally. We are glad to partner with Nucleus Media as it illustrates our commitment towards creating global content."
Samar Khan, Chief Operating Officer of Juggernaut Productions said, "Creating content with inspiring concepts is what excites us, and we look forward to working together on the project. Mark Twain was a curious traveller and his stories have been a part of our growing up years. It will be exhilarating to exhibit India through his journey of the country that he undertook in what was a crucial juncture of world history".
Khan will work closely with Foley and Nucleus on the project.
Prolific international writer Foley's recent work includes Nordic Noir series Cold Courage for AMC+, Lionsgate, Viaplay and Britbox; The Man Who Died, currently in production in Finland for streamer ELISA; showrunner for crime series Body of Water for ZDFE, Nucleus, 3zero2; Sherlock's Daughter for Starlings, Mediawan and StoryFirst; and Ghostwalk for Blue Ant and Canada's T+E channel. Past work includes TV with NBC, Viaplay, BBC, CBC and Croton China, plus features for Sony and Lionsgate and books including bestseller Under the Wire for Random House.
Foley said that: "It's wonderful to work with such a well-known and well-loved character as Mark Twain, yet in such a little explored facet of his later life. Bankrupt and miserable, Twain rediscovered his love of life and of writing, as he explored India from mud huts to palaces, on an epic speaking tour."
Bruno Zarka, Chief Executive Officer of Nucleus Media Rights sees this collaboration as "an exciting development as we broaden our international connections. IN10 Media Networks-Juggernaut Productions shares our vision of a highly commercial series with wonderful production values and an all-star cast. We are confident that they can help deliver a series that will appeal to mainstream audiences everywhere."
MAY 2021
Elisa Viihde to adapt Antti Tuomainen's 'The Man Who Died'
Finnish streamer Elisa Viihde has commissioned a new original series, The Man Who Died, based upon the novel by local author Antti Tuomainen.
The six-part series is being co-produced by ReelMedia Oy and Germany's NDF and has been developed by Luminoir Oy. Tuomainen's novel is being adapted for TV by Markku Flink and Brendan Foley, with Foley having written the script.
Filming is due to begin in the Finnish town of Hamina next month and the series will debut on Elisa Viihde Viaplay in autumn 2022. The commission represents a continued investment in local drama from the Finnish streamer.
The series tells the story of mushroom entrepreneur Jaakko Kaunismaa (Jussi Vatanen), who discovers he has been slowly poisoned and sets out to find his would-be murderer. Samuli Valkama will direct a cast that also includes Saara Kotkanniemi and Sara Soulié.
"Our investments in Finnish drama productions are continuing," commented Elisa Viihde CCO Ani Korpela. "The Man Who Died is a gripping thriller with elements of black comedy that tackles fundamental questions of life and death. We can't wait to see director Samuli Valkama and the entire creative team's view on Tuomainen's bestseller."
"I love Antti's dark humour – it just jumps off the page," added Foley. "Sometimes moving from a book to a series feels like wrestling with a bear. But this is such a visual story with larger-than-life characters, that the scripts were a joy to write, particularly at a time when the world needs all the joy it can get."
Elisa Viihde merged its business with fellow Nordic operator Viaplay last year to create Elisa Viihde Viaplay, which offers Viaplay's original productions, Hollywood films and series, as well as Finnish films and original series from Elisa Viihde. Last month, the company began production on a local adaptation of BBC drama The Replacement, produced by Helsinki-filmi Ltd.
MAY 2021
Elisa Viihde Orders Bestseller-Based Crime Series 'The Man Who Died' (EXCLUSIVE)
APRIL 2021
Blue Ant's Saloon unveils first drama, with Dominic Barlow, StoryFirst & Brendan Foley attached
Blue Ant Studios-owned Saloon Media has partnered with Dominic Barlow's UK-based firm StoryFirst on its first scripted drama, which has been created by Cold Courage's Brendan Foley. 
Ghost Walk (8 x 60-minutes) will follow a vivacious, aspiring Canadian actress and prickly British scientist who together become an unlikely 'Mulder and Scully' of the world of ghosts.
Foley is attached as showrunner on the show, which has been developed with Canadian specialty TV channel T+E and will be produced in Ontario, Canada and York, UK.
The series is the first drama for Saloon Media, which was acquired by Blue Ant in 2018 and has been behind unscripted shows such as Hotel Paranormalpreviously. Blue Ant said more Canadian/UK partnerships would be revealed in the coming months.
"The world that Brendan has created is fresh and unique – unlike anything we've seen on television before – it has all the spooks and scares you want from a ghost drama paired with an unlikely – and often comedic – duo at the helm," said Melissa Williamson, SVP of scripted content at Saloon Media.
"It delivers the fun entertainment that we're all craving right now and, thanks to our incredible partners at StoryFirst, we're able to bring this to audiences across Canada and the UK."
Barlow added: "Brendan Foley's scripts sparkle from page one. Ghost Walk is the perfect balance between humour and intrigue and the characters of Melissa and Conroy have all the potential to be a classic on screen partnership. We are delighted to be working with Melissa, Michael and the teams at Saloon Media and Blue Ant, in bringing this amazing show to our screens."
JANUARY 2021
Starlings Television Ramps Up Output With 'Sherlock's Daughter'
EXCLUSIVE: Two years after the launch of Starlings Television, Starlings Entertainment's TV division led by Chris Philip saw its first two series, Pandoraon the CW and Departure on Peacock in the US, both go to a second season. They will be followed by female-driven drama series Veil, which is gearing up for production next.
Beyond that, the company has greenlighted murder mystery series Sherlock's Daughter, executive produced by The Closer creator James Duff, and a slate of TV movies, starting with thriller The Admirer starring Roxanne McKee, Tina Casciani and Richard Fleeshman.
Additionally, Starlings TV has two high-profile series projects in advanced stages of development, Alexander the Great, a collaboration with Ben Silverman/Propagate, whose pilot is being written by Vikings and The Tudorscreator Michael Hirst; and Romanovs spy thriller Red Winter, written by Stephen Kronish (24, The Kennedys).
The company just wrapped production on The Admirer in Bulgaria where the company also shot Pandora, sold internationally by Sony. The Admirer and the second seasons of Pandora and Toronto-based Departure (sold by Red Arrow) were all filmed during the pandemic with strict Covid-19 protocols and rigorous testing and were completed without a single shutdown, Starlings TV president/executive producer Philip said.
A former longtime distribution executive, Philip discussed how the indie startup is navigating the challenging TV landscape, from working with streamers who take a project's all worldwide rights to selling to a myriad of local broadcasters around the globe.
"The strategy is to, of course, do what everyone else is doing by packaging the best possible package and trying to sell to the US networks, and whatever the deals looks like depends on who we go with, whether it's a global deal with a streamer or if it's the U.S. and then distribution takes it," Philip said. "But there is another model that I've always stuck to it, and it's piecing together everything and making (the project) anyway, not relying on any one voice or company to decide our fate on something we worked so hard on over the development process."
Sherlock's Daughter and Veil were developed in-house, with Starlings TV commissioning scripts and then attracting the attention of global distributors with the material.
"We have several others where distributors are coming at the development stage to secure their position as a partner and guarantee their right to sell," Philip said. "They co-invest with us in the development process."
Sherlock's Daughter, from writer-creator Brendan Foley (Cold Courage), offers a new take on the world's greatest detective.
The murder mystery follows a young American woman who, after the mysterious murder of her mother, travels to London to track down her biological father – the legendary Sherlock Holmes. But Holmes is not the mythical figure Amelia has come to expect. Duff executive produces alongside Philip and Starlings Entertainment CEO Karine Martin.
The series will be produced with UK-based media company StoryFirst, led by founder and investor Peter Gerwe, former BBC Chairman Michael Grade and former Pinewood Group CEO Ivan Dunleavy, providing access to the British TV industry and talent. Paris-based Mediawan is set to distribute internationally, with Starlings Television handling North America.
Sherlock's Daughter was put in development before Netflix's movie Enola Holmes, about Sherlock Holmes's younger sister, was announced. Philip believes the success of Enola Holmes will help Sherlock's Daughter by whetting fans' appetite.
While the Arthur Conan Doyle books are largely public domain, Netflix got into a legal entanglement with the author's estate over Sherlock's portrayal in the movie. The lawsuit, which was recently dismissed, was followed closely by Starlings Entertainment's legal team to ensure that Sherlock's Daughter is in the clear as the series is being taken out.
On futuristic drama series Veil, Starlings TV has partnered with Nordic Entertainment (NENT) Group, one of Europe's largest broadcasters, as well as Herbert Kloiber's Night Train Media and Canada's Mediabiz International. The show chronicles an imperfect woman's journey through an augmented reality space where she is perfect.
Starlings has two finished scripts and a bible for the project and is building up the cast as it is getting ready to shop it to US networks.
JUNE 2020
Cold Courage producers prepare The Man Who Died for Elisa Viihde
WRITTEN BY: ANNIKA PHAM, NORSISK FILM & TV FOND
The darkly funny Finnish crime series is based on Antti Tuomainen's best-selling novel, adapted for the screen by Brendan Foley. 
Tuomainen's 2017 book The Man Who Died was sold to the UK (world English rights), the Czech Republic, Finland, France, Germany, Norway and Poland.  It was shortlisted for the Prix du Polar Européen in France and the Petrona Award (Best Scandinavian Crime Novel of the year) in the UK. 
Producer Markku Flink (Luminoir) who acquired rights to the book told nordicfilmandtvnews.com that he introduced Tuomainen to Brendan Foley (co-writer of the TV show Cold Courage with David Joss Buckley).  "As soon as they met, it was a point of no return-they immediately hit it off!' he said. 
Foley describes the forthcoming six-part series "as if the Coen brothers had been parachuted into small town Finland". It tells the story of Jaakko, a mushroom entrepreneur who finds out too late that he has been fatally slow-poisoned by persons unknown. He sets out to find the culprits before he dies. The string of colourful characters also comprises Japanese buyers who come to do business with Jaakko.
"Jaakko has been sleep-walking through life and only gets his mojo back when he discovers he is dying – if Breaking Bad was Mr Chips becomes Scarface, then this is Breaking Good," says Foley. 
Flink believes The Man Who Died is "in one way the most Finnish of all stories", but the characters also give the series "great international potential for people who like the quirky dark humour of the Coen brothers or Wes Anderson." 
Elisa Viihde's executive producer Laura Kuulasmaa added: "Antti Tuomainen's books are really popular in Finland and we see that this story has that uniqueness that we are looking for in our original series. It is also a nice balancing addition to our drama slate of crime and thriller series as well as quality period drama." 
The Man Who Died is produced by Luminoir's Markku Flink and Pauli Pentti for Elisa Viihde, in co-production with Germany's Matthias Walther and Eric Welbers of ndF International Production, alongside L.A. based advisor Joe Broido (ABC's Somewhere Between).
Filming is due to start in 2021. 
MAY 2020
Brendan's thoughts on writing in lockdown in Santa Monica during the Covid 19 outbreak.
TBI Weekly: A writer's view on lockdown in Santa Monica
Cold Courage writer Brendan Foley reflects on his personal experiences of Covid-19 under lockdown in California and looks ahead to what the crisis could mean for the TV community around the world.
A good day starts with an early morning masked walk with my wife Shelly on the mean streets of Santa Monica, past blooming roses and spikey cacti. The streets' grid pattern means you can see the joggers coming, mask-less and puffing like elderly freight trains, emitting invisible cartoon clouds of virus to replace the pollution, which has vanished with the cars. This results in walkers and joggers crossing roads to avoid each other, left, right, up, down, like a 2020 version of Pac-Man.
A bad day starts with the news of the passing of some friend or acquaintance or industry connection from this bloody pestilence. A few days ago it was a school friend from Belfast. He was the first openly gay person I'd ever met, a wild man who, if he had led the Charge of the Light Brigade, would have gone back and asked for a re-run, best out of three. When he was targeted by a bunch of bigots many years ago with a Save Ulster from Sodomy campaign, he ran his own counter-campaign called Save Sodomy from Ulster. Rest in peace, wild man.
Both the new normal of a short walk or remembering someone lost to an invisible foe are shared experiences for millions, all over the world. And such shared experiences have long been at the heart of TV drama – giving the audience a way in to a world beyond their own.
I'm working longer hours, dragging myself out of bed earlier to go on those Pac-Man walks and get a jump on the day. The temptation to lie in bed watching box sets is great, but I am saved by deadlines
Before-and-After-Virus
We will also have the shared experience of BV and AV, Before and After Virus. Maybe not quite as earth-shaking as BC and AD, but one of the biggest shared experiences of any of our lifetimes.
Before the lockdown, the TV drama business was booming. Streamers were feeding an ever-hungrier and ever-growing audience. Terrestrial broadcasters were nervously developing ways of competing in high-end TV without always relying on their formerly deeper pockets. Studios were gambling on ever-bigger reboots of feature franchises, where the definition of success had more to do with marketing budgets and selling Happy Meals than telling new stories.
And then there was AV, after virus. Or strictly speaking just V at the minute, because no one is too sure what AV will look like or when, if ever, it will arrive.
For TV writers, some of the lockdown experience has depended on where they were in the production cycle when the world started to change. I was fortunate to have a slew of work at various stages of completion. I specialise in writing international English-language drama co-pros and had projects ranging from imminent release to just an idea on a page.
Cold Courage, a really fresh series I worked on for Viaplay, Lionsgate and Luminoir, about two Nordic women encountering murder and subterfuge in present day London, was due to get its premiere in competition at Series Mania, which was of course duly cancelled. Instead it had its live release on 3 May across Scandinavia on Viaplay, to a great reception. Streamers such as Viaplay have an ever-growing place in ever-more people's new lifestyle, and Netflix has put on some 16 million new subscribers in the last quarter. People are hungry for good new stories at home and good series always start with good scripts.
Navigating the 'geometry of germs'
But further back in the food chain things are less rosy. Movie theatres, desperate to find some safe way of re-opening, are testing social distancing theories in an environment which is essentially the ultimate shared crowd experience. I hope they find some way forward, but the challenge facing them goes far beyond the geometry of germs.
It is about what people will want to do – experiences that bring them joy rather than nervousness. And so far, people feel safest at home, but still hanker for new stories and the world outside. At home, each of us has the same experience in microcosm – we start eating more food out of tin cans and start consuming more series from back catalogues and catch-up. But every streamer and broadcaster knows that the world audience is, most of all, hungry for the new.
One step back from distribution is the world of TV production – the instant lockdowns left producers wondering not just about the morality of shooting for 'just one more week' at the start of the difficulties, but the even trickier question of when and how to get the same cast and crew back in place safely at the end of the process.
Luckily human ingenuity in our business is at its height. Some shows will be easier to restart than others: a cooking show with no studio audience; the late-night hosts who now tell their jokes to greenscreen silence like desperate stand-ups at a failing audition, or to canned laughter from long dead audiences.
Video calls stop being productive after an hour or two, so individual writers have to dig into their own store of creativity Home Alone. Luckily most writers have been social distancing for years without anyone noticing
Drama is much trickier – bigger crews, complex sets and more costly stars. Some producers are discussing cast and crew being in effective quarantine together, before and during a shoot. Iceland – which has things a bit more under control than most of us and a large, convenient ocean to help with social distancing – is experimenting with reopening some production. Others will follow, hopefully with enough precautions in place not to send us all scurrying back indoors for months.
Developing optimism
Further back still in the production chain, things look better. In terms of development, if my own experience is anything to go by, business is booming. Production companies, usually focused on physical production with development as a second string, are now taking a very active role in pushing development as far as they can during this hiatus so they will be in the best possible shape as the industry starts to make new series to feed the machine. Working out shooting schedules based on having all scripts in advance is much more cost-effective than working one at a time.
Over the last six months I have worked with broadcasters, producers and distributors in the UK, Finland, the US, China, Poland, Denmark, France, Germany and Italy on drama series, ranging from series bibles, to scripts to entire seasons. Writers rooms have gone online, and are often smaller than in days of yore, with most series going for six or eight episodes for first seasons.
For me personally, this has meant that more of the weight falls on me as a head writer. Staying in touch with other writers and producers through Zoom or Skype, nudging projects ahead is the new reality. I'm working longer hours, dragging myself out of bed earlier to go on those Pac-Man walks and get a jump on the day. The temptation to lie in bed watching box sets is great, but I am saved by deadlines. Other writer friends with less immediate paid work are also avoiding lolling by writing that series they love but could not previously sell as a logline. I'm hopeful that will lead to some great, creative series out of left field in the future.
One of my development series, Fairytale Detective, a funny-quirky take on Hans Christian Andersen as a sleuth – Roald Dahl on steroids, rather than Danny Kaye on valium – was chosen for MIPTV's 2020 development showcase in Cannes. Getting selected is, for any writer, a big deal, and may itself represent some years of unpaid work. But, of course, Cannes was canned.
Pushing the virtual pitch
Yet the MIPTV folk worked very hard to produce an online version of the event and I spent a couple of weeks turning a live pitch into a recorded online pitch and sizzle reel. The process reminded me of why I am a writer and not on an IT helpdesk, despite my mastery of the phrase "Have you tried turning it on and off again?".
The results of the online pitch session, while not as effective as a big room full of distributors and broadcasters in Cannes watching me leap about, did result in read requests and interest from some distributors. All part of the emerging Brave New World, for a while at least.
Whether in a writers' room or a pitch meeting, it is hard to engender the same creative buzz in a Zoom room as around a real table. Video calls stop being productive after an hour or two at the most, so individual writers have to dig into their own store of creativity Home Alone. Luckily most writers have been socially distancing for years without anyone noticing.
Motivation while at home in lockdown is hard, whether you are a writer, producer or an exec. Be kind to yourself if it takes a bit longer than usual to get a draft to where it needs to be. But not too kind. We all need an occasional boot up the backside to stop wallowing in the Slough of Despond and to get a good work routine going. Such boots are much more effective when self-administered. To my fellow writers, I say: step away from the remote control and back to the laptop. To paraphrase Alec Baldwin's character in Glengarry Glen Ross, Put that chocolate down. Chocolate is for closers only.
APRIL 2020
Brendan co-wrote Nordic Noir series COLD COURAGE for Viaplay, Luminoir and Lionsgate. Screening across Scandinavia with Viaplay from May 3rd, and soon rest of world with Lionsgate.
AUGUST 2019
A great in-depth interview with Brendan on the genesis of his new detective series INSPECTOR FRENCH with UK Producer Free At Last TV (Agatha Raisin). The interview is by top blogger and author Curtis Evans at The Passing Tramp, an Edgar-nominated author and expert on the Golden Age of crime fiction.
http://thepassingtramp.blogspot.com/2019/07/a-fondness-for-french-film-interview.html
JULY 2019
Deadline announces deal between Brendan Foley and Free@Last TV, the production company behind hit series Agatha Raisin. They will develop Inspector French together – a period detective series which Brendan describes as Peaky Blinders invade Downton Abbey. It is based on 20+ long-lost bestsellers by Golden Age detective author FW Crofts.
'Inspector French': 'Agatha Raisin' Producer Free@Last TV Adapting Classic Crime Novels With 'Cold Courage' Writer Brendan Foley
The story was also covered in C21:
MAY 2019
Cold Courage made Variety's list of hot buzz titles for MIPTV.
https://variety.com/2019/tv/features/miptv-buzz-titles-feed-la-jauria-wild-bill-four-weddings-and-a-funeral-cold-courage-wisting-1203176487/?fbclid=IwAR34DeSjBqJRYu5dC93QdBCci6uczIqERZej6a48IufSekJRFQH8WwWFY-0
APRIL 2019
More good press for Cold Courage in the run-up to MIPTV in Cannes
http://www.nordiskfilmogtvfond.com/news/stories/cold-courage-series-starts-filming-in-finland-for-lionsgate?fbclid=IwAR133lO0pn0duKklk9Hq1_KZh_FayXhycZBFaZZcIxNjholrfJYKXzsbzSE
PRODUCTION / TV
Cold Courage series starts filming in Finland for Lionsgate
1 APRIL 2019
WRITTEN BY: ANNIKA PHAM
The international drama starring Pihla Viitala, Sofia Pekkari and John Simm is a major European co-production produced by Finland's Luminoir for Viaplay.
European co-production partners are Belgium's Potemkin, Ireland's Vico Films and Iceland's Sagafilm.
The 8-part thriller series is based on the award-winning crime novels by Pekka Hiltunen, adapted for the screen by Bafta nominated David Joss Buckley (Hinterland) and Brendan Foley (Johnny Was).
Sweden's Agneta Fagerström Olsson (Wallander, Annika Bengtson: Crime Reporter) and Belgium's Kadir Balci (Marry Me) direct. Pihla Viitala (Deadwind) and Sofia Pekkari (Arne Dahl) play the title roles as two young Finnish women in London, Mari and Lia, drawn inexorably together via the Studio – a clandestine group dedicated to bringing down powerful wrongdoers. Doctor Who's John Simm plays Arthur Fried, a businessman and right-wing politician.
Other key roles are played by Antti Reini (Liberty, Deadwind), Arsher Ali (Line of Duty), Jakob Eklund (Johan Falk), Peter Coonan (Love/Hate), Caroline Goodall (The Dressmaker) and Matteo Simoni (Call Boys).
"The series deals with the political chaos in present Europe and how a group of ordinary people put their forces and minds together to challenge the big powers", said producer Markku Flink. Co-writer Foley describes Cold Courage as a complex and contemporary series of interconnected plots: "The two Finnish female protagonists who collide in present-day London could not be more different, yet both turn out to have a toughness and resilience that makes them fascinating. Where toughness ends and ruthlessness begins is where they start to diverge. And the charismatic British populist politician they both seek to bring down, equally can be a crusader one minute and a manipulator the next. Those great ambiguities are all around us, and the different responses of the characters in Cold Courage to the tough choices they face are what makes them compelling."
Flink told nordicfilmandtvnews.com that filming just started in Kainuu, Northern Finland, after several shooting days in Ireland and in London. Sanna Reunanen, Head of NENT Group's streamer Viaplay in Finland said: "We invest in producing our own content, and Cold Courageis a valuable addition to our slate of original Nordic series. Our aim is to provide our viewers with the best of Nordic drama and this TV series, among Finland's most significant television productions, is a great step towards achieving our ambition."
US group Lionsgate is handling world distribution outside the Nordics, taking over from Global Road Entertainment. Síminn will handle the premiere in Iceland.
The launch on Viaplay is set for spring 2020.
MARCH 2019
Great to see my most recent writing work featured in Variety. TV drama series Cold Courage is being brought to life by Lionsgate, Viaplay and Luminoir, led by Markku Flink, one of the most talented and determined producers I know. Talent includes the great John Simm.
https://variety.com/2019/tv/news/john-simm-cold-courage-finland-lionsgate-international-drama-pekka-hiltunen-1203168990/
MARCH 2019
Presenting Under the Wire at Series Mania in Lille.
DECEMBER 2018
Just back from China, working with a great young team at Youku, part of Alibaba, consulting on different TV drama development models in America, UK, Scandinavia and China.
JULY 2017
Honoured to be selected as a juror for the 2017 semifinal round of the International Emmys. Pictured with Nathaniel Brendel, International Emmy Judging Director and Chinese star Chung Hon Leung. I was also working with Croton Media, China's biggest production company and got to address their directors and execs about the different approaches in USA, Europe and China to development.
JULY 2017
For those who read Chinese – an in-depth interview in one of China's main TV industry portals follow Brendan's recent visit to Shanghai as a member of the International Emmy Jury and to work on a new series with Croton Media, China's biggest TV production company.
【鹰雄会·国际艾美奖系列专访】布兰登·福利:满足国际化质量标准是中国电视剧走向世界的关键

2017年7月7日,由华策克顿传媒主办的第45届国际艾美奖最佳女演员(欧洲区)半决赛评选活动在上海隆重举行。英国编剧、导演及制片人布兰登·福利受邀担任该活动的评审,他不仅身兼不同职业,并且在电影、电视剧、动画、文学领域中都屡获殊荣,得到了行业的认可。目前,布兰登·福利正与中国团队有着密切合作,他对中国电视剧的海外拓展有什么建议,对于个人创作和当下电视剧行业热议的发展趋势又有怎样独到的见解。鹰眼记者就这些问题对他进行了采访。

评选标准:真实是基础,创新是加分对于国际艾美奖的评选,布兰登·福利有自己的评选标准:真实、创新。他认为一个优秀的演员和电视剧,都需要传递真实的情感,在这样的基础上,对角色和剧情进行个性化塑造就能成为出彩的加分项。电视剧鹰眼:国际艾美奖是广播电视界非常权威的奖项,这次作为国际艾美奖的评委,您的评选标准是什么?布兰登·福利:我的评判标准是基于心灵和头脑的。伟大的电视要在观众中创造出非常人性化的情感反应,因为这样的表演可以帮助我们识别自己生活中的某些东西或某个人,并且与他们共享情感。好的演员不一定来自于好的节目,她也可能隐藏在默默无闻的节目里,需要你去挖掘,这需要一定的辩识力和公平公正的心态。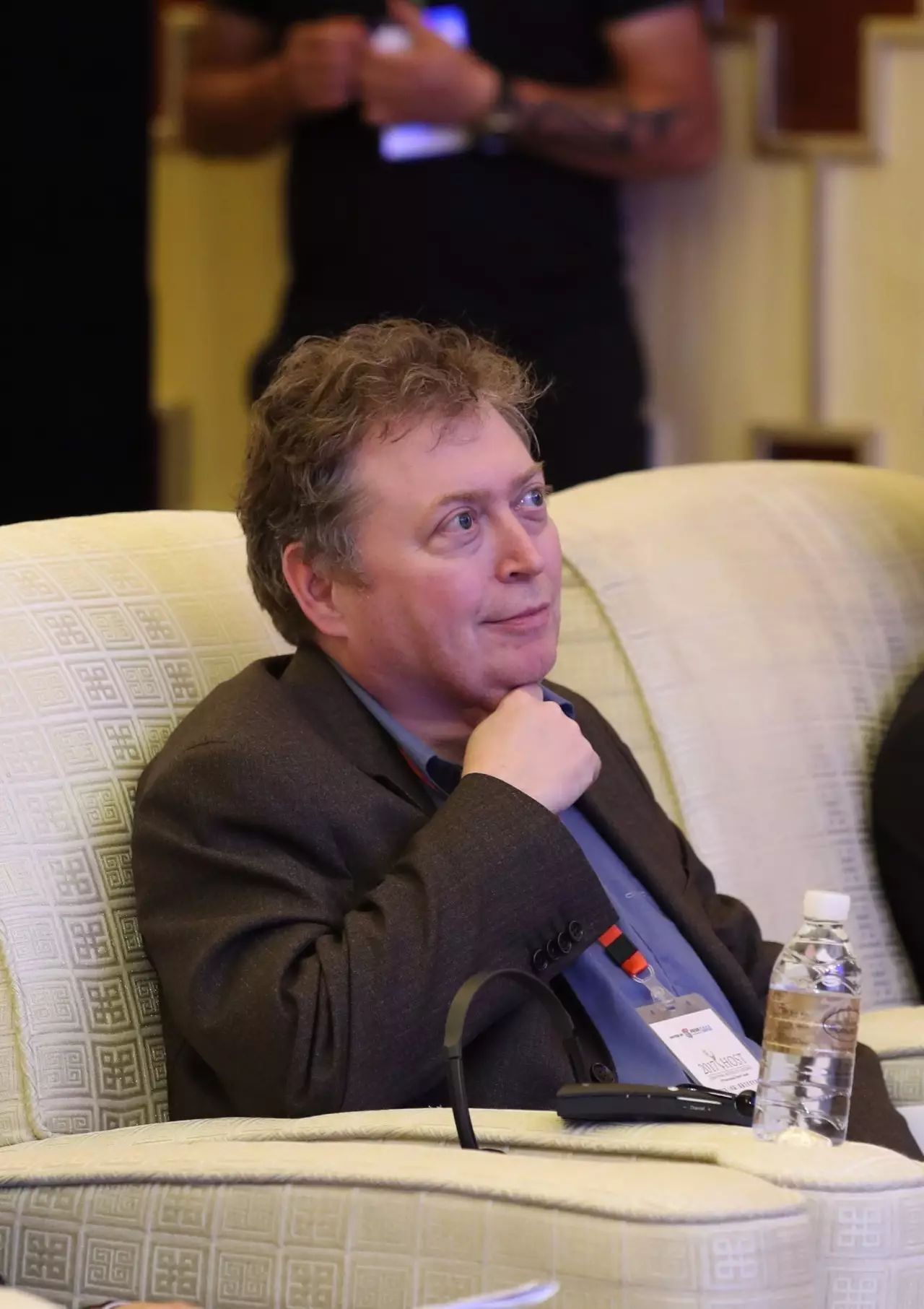 电视剧鹰眼:对您来说,什么样的作品最容易打动您和观众?布兰登·福利:对于表演来说,我是在寻找一个能够展示一系列感觉和情感的人,使一个人物建立一个人的人生,给予他们与真实人物相同的范围和深度。如果角色是崭新的或不寻常的,那就是加分项。

个人创作:拒绝浅显平庸,追求有张力有趣味目前,布兰登·福利正在开发自己的新作《Tunnel Kings》,谈到自己的作品特色,他坦言比起平淡的作品,自己更加喜欢具有张力的戏剧,在充满惊险刺激的剧情中不忘真实和趣味是他不变的创作准则。电视剧鹰眼:CBC电视台(加拿大)正在开发您的二战逃亡迷你剧《Tunnel Kings》,您也出版过二战题材的书籍,是不是对二战题材特别感兴趣?你觉得哪部分的历史吸引了你或者引起了您的共鸣?布兰登·福利:我写的书《Under the Wire》的主角,是一个拥有极富戏剧性人生的人物Bill Ash, 而且他还是史蒂夫·麦奎因主演的经典电影《大逃亡》的原型。出于责任感和冒险精神,他和他的同志们想出了最聪明的方式逃离战俘营,尽管他们知道这可能会使他们的生命付出代价。我很佩服他们对纳粹的反抗,我喜欢带有高度张力的戏剧。不是一切都要生死攸关,但我喜欢有着切切实实的东西要失去或获得的戏剧故事。我不太热衷于展现人们因为烤焦了面包而有了一个坏早晨或类似的浅层面的故事。风险和回报必须是真实的,对我而言,这个比故事设置在二战还是现在都重要。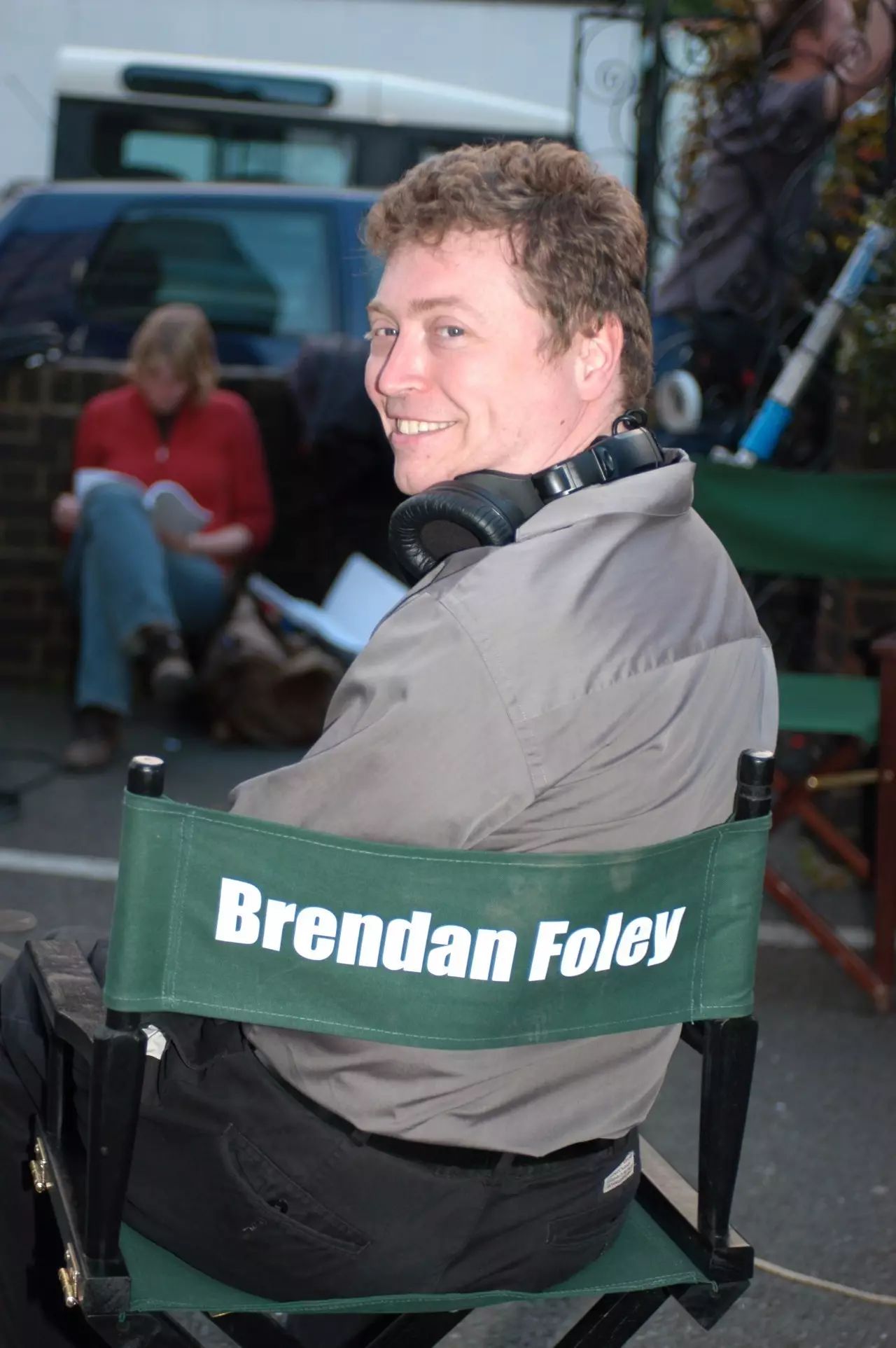 电视剧鹰眼:对于你来说,是这段历史吸引您去创作, 还是这个题材要求您去创作?布兰登·福利:这个故事的设置是监狱营地和逃亡,正在由CBC和北爱尔兰电影协会开发。让我自己和CBC的Helen Asimakis都感兴趣的一部分故事是一个从未被诉说的关于一部分妇女战俘生活的故事,无论是家中的爱人、母亲,还是抗议者成员都在帮助他们逃跑。电视剧鹰眼:您创作的《Flying with Byrd》和《Shelldon》在80多个国家播出,您觉得怎么样的故事及如何讲一个故事可以吸引到不同的群体?布兰登·福利:我和泰国、新加坡、美国的合作伙伴们、我的妻子、好莱坞喜剧作家Shelly Goldstein一起制作了这些动画系列。这个系列主要针对儿童,由于我的大部分工作都充满了生死攸关的惊险戏码,所以这是一件很有趣且快乐的事情。有时世界也需要这样的东西。电视剧鹰眼:从事不同职业的经历对您在电视剧的创作和制作上有怎样的帮助?布兰登·福利:多年来,我有幸从事不同媒体的工作:写作、制作和导演。每种类型的写作都有不同的挑战。在英语世界中,26个字母和空格能唤起所有人类的经验和情感,读者或观众想要了解强有力的人物,以及一直惊艳我们的故事。我不是说通过小把戏或者曲折的故事情节,而是引领我们用新的方式看世界或人物。这就是为什么我最近的大部分工作都集中在国际电视剧,这对故事作者来说是最佳的黄金时代。

市场趋势:IP改编要深入精髓,国际合作存在挑战面对整个市场的大趋势和当下观众们热议的话题,布兰登·福利认为所有在数字化时代应运而生的变化都是存在机遇和挑战的,如何保证电视剧的内容传递,而不是一味地追逐潮流是每一个电视剧行业人士需要仔细斟酌的问题。电视剧鹰眼:《Tunnel Kings》是根据您的畅销书改编的,在近两年,中国也涌现了非常多由小说改编的电视剧作品,您对改编剧和原创剧有什么看法?布兰登·福利:实际上,书籍和电视剧是非常不同的,我认为保持真实的小说的精神和灵魂比尝试"拍一本书"更重要。在看改编作品时,我倾向于收集所有具有影片化的时刻和形象,然后将其纳入关键的主题。加拿大的项目《Tunnel Kings》中一部分受我的那本畅销书《Under the Wire》启发。为迷你系列剧决定书中的什么该保留、什么该舍去是一个很有趣的过程。同时,我最近也在和来自芬兰的Luminoir做一部关于SOS的生态冒险惊悚系列片,这部片基于芬兰作者写的一本叫《The Sands of Sarasvati》的书。不过书里有很多部分是解释气候变化的具体细节,读起来很耐人寻味,但放在屏幕上去看就可能了无生趣了。很明显,制作电视剧跟制作纪录片很不一样,你必须要忠于原著但同时尊重观众和他们期待看到一个复杂的惊险片的需求。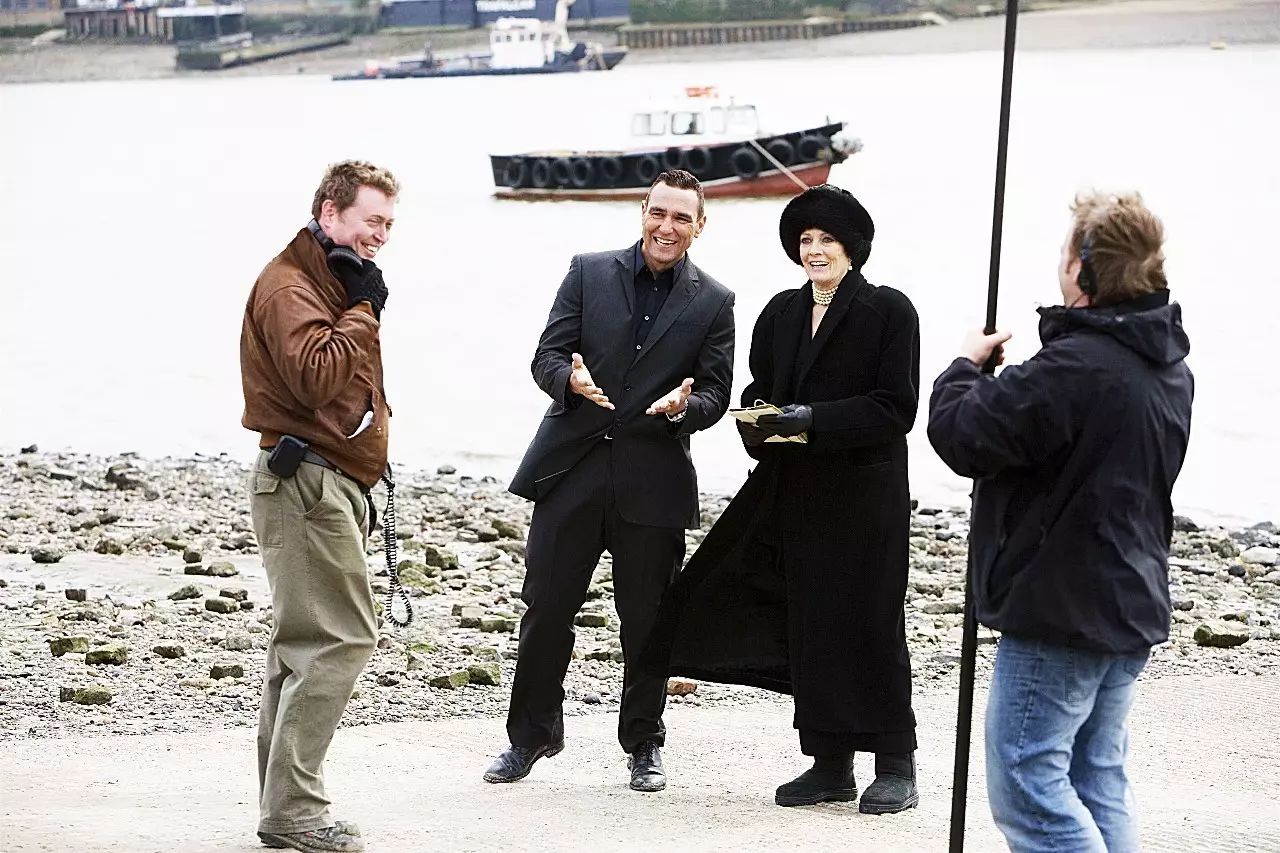 电视剧鹰眼:国际上频繁的电视剧合作和网络平台的兴起会为全球电视剧行业带来怎样的变化?布兰登·福利:对于一个预算很大的电视剧系列,在国际上需要观众和资金。我目前和近期的作品是和英国、中国、芬兰、爱尔兰、加拿大、美国等地的制片人及广播机构一起工作。跨越不同文化的工作可能是一个挑战,但它是将非常零碎的世界结合在一起的一种方式。在挑战方面,戏剧形式和观众口味因国而异,故事必须是对世界不同地区的观众真正有效的东西,而不仅仅是拼凑在一起,为了从不同地区提取资金的东西。我觉得网络平台的兴起是一件非常激动人心的事情。

中国电视剧市场:数量预算已完备,质量提升是关键中国有很多电视剧迷,同时也拥有庞大的市场,虽然还处于向海外扩展的起步阶段,但是它的潜力是无穷的。如何提高中国电视剧在海外的知名度,布兰德·福利有自己独到的见解。电视剧鹰眼:您对中国的电视剧市场有怎样的了解?布兰登·福利:在中国,电视剧有40集的量是非常正常的,但在美国和欧洲,12集才是正常的量,而且第一季通常只有6集或8集。在英国,BBC有时只做3集的节目,比如《神探夏洛克》。我很高兴能与华策克顿合作,尤其是蔡俊荣(Gary Tsai),我们已经合作了几个系列项目。其中一个是以西方重述的方式讲述混合中欧创意的神话故事:探索极限动作冒险题材的系列《Age of Heros》。我发现华策克顿是一家非常有活力、动作迅速的公司,制作的电视节目量能让多数的欧洲公司倍感震惊!电视剧鹰眼:您觉得中国电视剧有哪些优势?布兰登·福利:关于中国电视产业,很明显,中国电视电影节目数量和预算能力真的太让世界嫉妒了,但这个数量和大小同时也带来挑战。目前长系列的电视剧通常由一人执笔,我觉得中国的电视产业需要观察审视美国那种创作出《黑道家族》和《绝命毒师》作家房间里集体合作创作的优缺点。这就提到了跟非常有掌控力的执行制片人合作的可能性,有个优秀的执行制片人可以加速多集电视剧剧本的产出,主笔人也能适应并达到标准,这是为什么这个系统会被发明的首要原因。
电视剧鹰眼:您觉得中国电视剧未来在内容上如何调整,以便提高在海外的认知度?布兰登·福利:我认为中国面临的最大挑战将是提供国际市场所期待的质量,同时保持产品数量远远高于世界其他国家。特别是在数字化的世界里,一年的制作可以在一个周末就能被消化。我觉得新一代的中国节目,很有可能是经过深思熟虑、为新的全球观众重新想象了的,而不是简单地给现有的节目配上字幕或配音。无论如何,如果有人能做到这一点,那将是因提前计划而享誉世界的中国人。在《Age of Heroes》, 我觉得华策克顿展示了他们的才华和智慧,他们在研发的第一天就考虑到了国际观众和国际合作伙伴。这比制作出一部在中国受欢迎的剧并期待它能在国际上获得成功的方式来说更好。能获得成功的电视剧必须是一个很强有力的故事或IP,而且之后依然需要被量身制作以适应当地人的口味和性情。

结尾布兰登·福利在采访中屡次强调,一部优秀的电视剧最基础的是质量。向观众传递最真实的情感,深入作品的灵魂和精神,切切实实地表达内涵才是重中之重。而这也是中国电视剧面临的最大挑战,在预算和市场都已经完备的前提下,如何向国际市场提供远超过其他国家的质量和数量是中国电视剧走向世界最需要思考的问题。
MAY 2017
Nice to get a mention in Variety for Cannes…
China's European Ties Heat Up in Cannes
It used to be the glamour and the chance to cultivate relationships with Hollywood that drew Chinese film executives to Cannes. But more than ever before, execs from China are arriving in the South of France ready to do business with Europe.
Sino-European co-productions are increasing. So is inward investment into Europe, as the frenzy of China-Hollywood acquisitions cools off.
"The new emphasis on ties with Europe is not a replacement for the relations that have been built by Chinese companies in Hollywood. But it is a sign of the times – and a sign of sanity," says producer-director Cristiano Bortone, who maintains offices in Berlin and Beijing.
"There is an expansion of the middle ground between the Hollywood blockbusters and Chinese local productions," says Bortone, whose Italian-Chinese co-production "Caffe" played in competition at last month's Beijing film festival. "And there is a growing interest in art-house cinema.
Bortone heads Bridging the Dragon, a two-year-old initiative that connects independent filmmakers in Europe and China through pitching sessions, production labs, conferences and social events. Bridging the Dragon is holding a half-day conference in Cannes on Friday; another seminar on co-production and storytelling, featuring top Chinese executives such as Huayi Bros.' Jerry Ye, is scheduled for next week.
For Chinese execs, Europe offers an alternative entry point to English-language filmmaking from Hollywood, where budgets are higher and story development takes longer.
Two years ago, Beijing-based Thunder Communications unveiled its first action project with British writer Andy Briggs through London- and Paris-based Poisson Rouge. Thunder has followed up with a corruption thriller with a pair of writers from Leeds, England, and a big fantasy drama with Brendan Foley out of Belfast and London for top Chinese TV producer Croton Media.
"The attractions of working with Europe are multiple: native English speakers, strong creative history, and the costs are much more reasonable than Hollywood," Thunder founder Charles Lei says.
The Chinese companies' English-language approach also boosts French players such as Gaumont, EuropaCorp and Studiocanal, which are all producing English-language slates for global consumption.
MAY 2017
New Golden Age of TV over? Nope, we're just getting started.
Sometimes, when it's over it's over. There was that Punk's not Dead gig in Belfast's Ulster Hall in 1981. It was a great last hurrah for a vibrant musical movement that blew away the cobwebs of the previous decade, but by the time it was declared Not Dead, rigor mortis had already set in and even shock treatment couldn't make its spiky hair rise again. But not so in TV Drama.
The first Golden Age of TV was in the 1950s, partly because the initial audiences were small and relatively urbane and the writers were great, attracted by the ability to reach ever growing numbers from 9% to almost 90% of US homes in the course of the decade. But mostly it was a golden age because it was a new medium and people were still happy to experiment. Then the actual Mad Men arrived to commodify the 'box in every living room' and soon TV drama became the filler between the commercials. Acts were written to be as short as possible in between ad breaks as long and as frequent as audiences would tolerate. Because the stories were chopped up to fit, each act had to start with a bang and end with a cliffhanger, just to stop the audience switching channels by making the long walk from comfy chair to TV in the days before remote controls.
By the 1970s, great dramatists were fighting back, albeit within the limits of the medium – shows like Star Trek and Hill Street Blues brought entertaining characters, imagination and a few granules of grit to the screen. Soon these morphed into shows like NYPD Blue where alongside the usual police procedural, we got to know four-dimensional characters like Simone and Sipowicz who evolved and changed with each episode, whether they popped a perp or not. How quickly people forget the backlash by religious fundamentalists that almost led to the show's cancellation for being "too real" before the viewing numbers went through the roof and the broadcast affiliates suddenly developed a spine, newly stiffened by increased ad income.
Then came the game changers – The Sopranos: a saga of a dysfunctional family who just happened to be in the mob, with a small army of wonderful characters seething with ego, resentment, hubris and all the other characteristics which had previously been regarded as too negative to sell toothpaste. The Sopranos gave way to The Wire, a look at a decaying city with the scope and vibrancy of Dickens. Raw, real characters jumped off the screen – like new wave stick up man Omar Little. None of these new shows could have happened first on Network TV. The new cable providers were and are all about getting and keeping subscribers by delivering innovative high quality visual storytelling. It was the same imperative that allowed Game of Thrones to become more than "tits and dragons" as one fine actor observed.
But the wave rippled on, reaching AMC and evolving into Mad Men, Breaking Bad and The Walking Dead, the last of which brought questions of moral ambiguity and collective guilt to a series ostensibly about hitting undead brain-eaters with cleavers. New drama was gradually breaking out of being the TV equivalent of arthouse into the mainstream. The major networks – still faced with the challenge of keeping large and diverse audiences watching and entertained – nonetheless started to raise their game to compete. Cop procedurals, family and medical melodramas suddenly became less formulaic and more engaging, such as House on Fox and The Good Wife on CBS.
Yet the real reason the Golden Age is not dead may be as much to do with technology as creativity. A few years ago a very few broadcasting execs were bleating about "over-saturation" of the TV market. In reality, new technology – watching on laptops, watching catch up, binge watching series that took a year to make in a long weekend – has provided an appetite which is generating twice the drama content there was ten years ago. There may also be more in development that does not make it to screen, but for both the writers and the ultimate quality of shows, surely that is a good thing, rather than the same amount of money being spent on flogging dead horses for one extra season.
The market has become more international too. In the last year I have worked with producers and broadcasters in USA, UK, Thailand, China, Poland, Finland and Canada and recently returned from Series Mania in Paris where I had discussions with TV folk from a further half dozen countries including France, Germany, Sweden and Estonia.
The Brave New World is not without problems – good shows have to work hard to find an audience and not to get lost in the crowd. But word of mouth is a wonderful thing, and some shows only catch on after they have been given the hastiest burial since Hamlet's dad. But the explosion of creativity, the boom in diverse outlets for drama, and the growing appetite for something great has presented all writers with a golden opportunity. If the second Golden Age is gone, it is up to us to make series so engaging that the Platinum Age is just around the corner.
 JULY 2016
 GARRY MARSHALL
Last night Garry Marshall, my friend and mentor, my first real employer, passed from this Earth, writes Shelly Goldstein. With his passing, the world lost a great man – a man of substance, of love, of infinite humor. A man who dedicated his unequalled Hollywood career to two goals: bringing laughter to the world and being "nice."
Although his career – which covered Television, Films and Theatre – spanned 6 decades and brought to life some of the most beloved and successful popular culture in the history of show business, his mantra was "life is more important than show business."
(Shelly Goldstein, @groovyshelly,  is a comedy writer who has worked for every major studio and broadcaster since Garry gave her her first sitcom job at Paramount)

January 2016
Why, despite everything, it's a great time to be a writer
At a recent script meeting with a broadcasting exec on an ongoing project, he ended the discussion by saying "You know the material, you know where we want to take it. Don't second-guess yourself, just go and write the hell out of it and  take us somewhere new."
He's a smart guy. Working writers love to swap horror stories about bone-headed notes from studio executives. Does the character have to be [male/female/young/old/nice/nasty/human]? Does he or she have to do bad things or make mistakes? With Custer's Last Stand it's a bit of a downer when Custer gets killed. How about Custer wins? But in truth, a good exec will get more from a writer than he or she would come up with on their own, even if that is just giving him or her a green light to really go for it, rather than to self-censor for the sake of budget or audience timidity. As well as the horror stories and monster egos, there are some smart producers, well-read agents and well-informed execs out there, just as there are smart writers who understand the business and others who would not know a good note if it bit them on the ass.
The encounter got me thinking not just about what we write, but the experience we bring to it. I think that the biggest change for writers in the last 30 years has gone by almost unremarked. It is the transition from a lifetime honing one particular area of writing to the ability, or at least the desire, to work in many formats.
The biggest common transition for writers in the past was from journalist to author, and even that was a one-way street. Now it is possible to work between books, print journalism, online, TV, feature film and more, not just in the course of a lifetime, but sometimes in the course of a year, back and forth between closely related skill-sets for different audiences.
My own work has taken me through news journalism, features journalism, PR, advertising, TV documentary, corporate work, TV drama, feature films, books and animation. A few decades ago the relatively short hop from news reporting to features journalism and the time served to gain some level of mastery of each would have been regarded as the work of a lifetime. And there were some good things about that sedate and considered world – a world which blew up at about the same time as the internet was born. Back in the  not-so-distant day, when you met someone who had practiced one particular writing skill, be it ad copywriting or poetry exclusively for decades, they really knew their stuff. But I for one do not mourn the demise of the the one trick ponies of the written word, no matter how clever that one trick may be. The downside of that world was that many people got bored doing the same thing endlessly with tiny adjustments, and modern audiences got bored of reading variations on a theme. In the new world for writers as well as readers, there is always a new medium within reach or a new genre to try.
The writers of the TV version of Game of Thrones, for example had not as far as I know ever worked in TV. They came out of books, then film. What they brought from those worlds made for a more cinematic TV experience that also had the staying power of a good book.
The downside of the occasionally-brave new world is that it can obviously lead to a "Jack of all trades, master of none" level of skill. At its worst it is the extension of the belief that "I can write jointy-up letters, ergo I am a writer" mentality that often views modern life as a game show where first prize is being famous for being famous. Of course anyone who is fortunate enough to have been to school can write, but it takes years to be a good writer, or a good anything else. We devalue that hard-won skill at our peril. Still, I would argue that the cross-fertilisation of so much writing experience gained in different sectors will usually outweigh the benefits of endlessly honing one subset of writerly skills.
Every type of writing in English boils down to endlessly rearranging 26 letters and spaces to capture human experiences and trigger sense-memories in those whose brains are decoding our alphabet soup at the other end of the process. As E.M. Forster put it "Only connect!"
Writers now have at least potential access to readers or viewers around the world – an access to numbers previously only available to purveyors of Dickens, Shakespeare or the Bible. Admittedly it is as hard as ever to get noticed amidst the throng of voices, but since 70 million people can find and watch a cat video on Youtube without any help, the non-felines among us should not despair when seeking an audience.
And then there is research. We can now do more in-depth research online and on the phone in an hour than the best feature-writing journalist could have accomplished in a week 20 years ago. Depth of knowledge makes for good writing, whether in features, news or books.
None of this is to say that the requirement to master the craft skills of each and every branch on the current writing tree will take any less time, alongside endless mistakes and improvements. The structuring skills and stamina  needed to produce a great book are very different from the trend-spotting skills and verbal karate needed to produce a good tweet. But it is all writing, all connecting. And the more audiences we address, the more formats we work in, the better we get at shifting gears from film to TV to online to books and back.
Beyond the creative aspects, for many of us there is, at some stage in our career, a simple economic imperative to write what pays the bills. As tastes and employers change, we need more than one string to our bow. In fact, for writers our bow is less like one for archery and more like a violin bow, made of a thousand strands representing a myriad of media, audiences, formats and genres.
Anyone who has sustained a writing career over time knows that one of the key skills is to move with the market. That does not mean writing horror if you hate horror, or replying to an executive who asks what time it is with "What time would you like it to be?" We have to stay true to what we love, but be willing to explore new media or genres to stay fresh. Our ability at least on some occasions to stick to our guns or turn work down depends on our ability to have our skills appreciated elsewhere, and that opportunity is increased by our ability to work across media platforms and genres.
We still face the same problems – being paid for treatments, or indeed being paid at all. There will always be a new, naive army of would-be writers who think that if they work for free they will find a way in to the Promised Land. In reality they will only be taken seriously when they value their own work and have something worth reading – and buying. The Guilds have a big role to play in that and the Writers Guild GB has made a great start with its Pay the Writer and Free is Not an Option campaigns, as well as its commitment to welcome aspiring writers into a category of membership, treating them as the source of the next generation of members, rather than as a nuisance.
Despite all the problems, there are many outlets open to us that were previously barricaded away. Authors can self-publish with a shot at a worldwide online audience. It takes real marketing horsepower, a good book and a vast dollop of luck, but then that applies to books with even the biggest publishers. Short films can now find a worldwide audience online, including agents, producers and studio execs, where just a decade ago similar films languished unloved on unwatched DVDs which made the journey from aspiring film-maker to the bin of a bored PA.  While it is harder to get heard in the ever growing crowd of material, it is better than shouting down a well at no-one in particular. Even if many of these sectors do not represent a living in themselves, at least they represent access to audience and a chance to prove interest in a script or manuscript to gatekeepers. Ten years ago, publishers regarded a successful self-published book as having 'spoiled the market.' Now they are only too happy to get behind something that has already proven it has potential. Similarly a short or a trailer for a movie that has racked up tens of thousands of views may give a producer or investor comfort that it can find a market big enough to justify its budget as a feature or series.
So, for both practical and creative reasons, and despite the high walls and deep chasms that await us every day, this is a great time to be a writer. And for those who just want to wallow in the almost operatic awfulness of crappy script notes, unreturned phone calls, failed pitches, bad payers and people who regard being a writer as only slightly more acceptable than being the piano player in a house of ill repute, it's time to remember the words of kindly old Mr Hyman Roth in Godfather II: "This is the business we have chosen".
Brendan Foley. Twitter: @foleyfilm
September 2015
Breaking in – the art of the possible
Brendan Foley was asked by training network STAGE32 to give suggestions for people aspiring to work as writers, actors, directors and producers in film, TV and online. Here's what he said:
History does not record if Otto Von Bismark was twirling his waxed Prussian moustache when he declared "Politics is the art of the possible". He meant that dreams and ideals are nothing if we don't grapple with the real world, and work through real problems to get from where we are to somewhere closer to where we want to be.
For those trying to make their way in the film or TV world in the 21st Century, I would say movie making is the art of the possible. For every thousand people who like the idea of making their living as a writer, producer, director or actor, there is one actually making a living at it. Yet every day, people succeed. They go to work on a set, they sell a script, they persuade a financier to cough up, and a thousand other little victories.
Here are a few guidelines that may be useful to those trying to break in to the business.
Overnight success is horse-sh*t
Just because someone wins the lottery, it does not mean buying a scratch-card is a viable strategy. Very few people write and sell their first spec script. Very few actors turn up at their first audition and get a big role. Employing new people is a risk. Give employers a reason to give you the gig. It might be that you can show how good your work is through past writing or a great showreel. Plus it might be that someone with a good reputation is willing to endorse you. Plus you might be very good "in the room". Plus, plus, plus. You should constantly be looking at ways to whittle the odds down from a thousand to one to 100-1. It might then take 100 chances to 'get lucky' but when you succeed it will be because you have followed the advice of auto racer Bobby Unser: "success is where preparation meets opportunity". Every time you hear of an overnight success, scratch the surface. You usually find a lot of time and work has gone into the victory.
You want it? Earn it.
I feel very sorry for some of the current generation just emerging into the work market. There is a lot of talent out there but also a lot of people who have been fed on a diet of celebrity, of talent shows, and people being famous for being famous. I've met some who want to be writers or actors in order to become rich and famous. Ha. Writing and acting are rarely routes to financial security, and most of the greatest and most successful have spent years just scraping by at some point in their careers. If you want to be a writer for example, do it because you love writing and you love it so much that financial security or buying shiny things is secondary. That's not a small ask, but then no one asked you. It is your choice and the results are your responsibility.Yet the flip side is also true. If you go into it for the right reasons, then the work you produce tends to come from the heart. That's not to say that you should spend your time in an attic writing obscure tracts, or refuse to go to any audition that isn't for Hamlet. Do anything to pay the bills, but pay the bills in order to do what you love. That means that when you get a good gig, don't blow the money or immediately start living large. Use that money as a war chest to see you through lean times. One minute you're a rooster, next you're a feather duster, and so make sure you can stay the course. Success is cumulative, incremental, gradual. Lots of people who win the top prize in big screenwriting contests never get a script sale or a movie made. Others, who may have only placed in the same contests, carve themselves a career. That's because they know that their broad skill set might include writing, pitching, self-marketing, communications skills and generally being a positive and amiable human being. Which leads me to:
Don't be a dick.
Entry jobs are often less than glamorous. If you are a runner, be the best runner. Don't sigh and roll your eyes about being sent for the donuts when anyone with an eye can see that your considerable genius should be employed running the set. If you are working as an assistant, make yourself indispensable by making your boss's life easier. Very soon you evolve from being a gopher to something more advanced.And be nice to people who are on the way up. We are not in some reality show where you have to screw colleagues over to advance. You can learn a huge amount in modest jobs, particularly ones where you get an overview of different skills and departments. Do that, and when you have proven your worth, enquire from some of the people you have helped by doing your job well about the next steps. You can even afford a few sideways moves at this stage in your career – so if something other than your original objectives becomes interesting the more you learn of it, don't be afraid to take a detour. Some of the best casting agents in the business started out as average actors, but found their true calling along the way.Give smart suggestions if asked, and occasionally offer them if you know it will help whatever collective effort is going on, be it a TV show, movie or webisode. But don't try to do other people's jobs for them. They have their jobs because someone decided to pay them. There are few things funnier or sadder than listening to first jobbers giving sage unrequested advice to someone who has worked for years to burnish their skills and experience. Good ideas can come from anywhere, but unless you are the child reincarnation of the Dalai Lama, probably best to limit your advice to the best bits, available on request.On the other hand, don't be too self deprecating or as Dickens' character Uriah Heep described himself as "Ever so 'umble". People want to know that you have confidence in what you are selling, be it your own writing skill or acting ability. It's better not to get the odd job because they don't like your take on something than to not get any jobs because you don't seem to believe in your own 'product'.And try not to bitch and moan about people, even when they deserve it. Worst of all, do not become the person who "Smiles up but snarls down". Karma will catch up with ass-hats soon enough, and people who get a reputation for being snide or bitchy in the shadows rarely make the sort of friends who take the time to give them a boost when the need it.
Be very good at what you do.
Malcolm Gladwell, in his book Outliers suggested it takes 10,000 hours to become good at any one activity. He suggests The Beatles were just another band until they went to Germany and played endless sets in tiny clubs for months on end, while also finding themselves a new look and sound. Go and do likewise. If you are making short movies, make half a dozen, each better than the last. If you are a writer, have at least three or four varied feature and TV scripts in your arsenal for when you get an agent who likes your script and who says, "What else you got?" This means time, learning from people who are already good and who may not have much free time because they are in demand. You get better by learning from mistakes, so if you find someone willing to give you the time, be grateful, and don't go all red and crinkly if he or she suggests that your work needs work, and that perhaps you didn't hatch from a golden egg as a perfectly formed genius.
Be able to change horses in midstream
In the past it was enough to be very good at one thing, wait for a lucky break and then do some variation on that one thing for the rest of your career. When I started in print journalism there were armies of sub editors and fact checkers. There were people who spent years becoming proficient as laying our pages with a scalpel and cow gum. All gone. But the smart ones adapted their skill set and learned the advantages of onscreen design. The guys who used to spend days cutting strips of film and holding them to the light could either adapt to computers or head for the hills. This process is endless. So recognize that what you love is the core activity – editing pictures or designing pages, acting or writing. Stay up on changing technology and never think that it is your friend. The world will not care if you spent ten years using one program. If a better one, or even a worse one becomes industry standard, you better be able to be better with it than anyone else.
Be prepared to pay for the ticket
On their deathbed, very few people ever say, "I wish I'd spent more time at work". Even when working incredibly hard, you have to find room for home life, and to spend real time with those you like and love. The macho culture of measuring someone's success by how long they can stay at work is an idiotic hangover from the 1980s. Successful people want to work with people who deliver good work quickly and reliably over time. If you have no outside life or interests your work as a writer, director or actor gets dull from lack of stimulus. You end up rehashing the same tired ideas. This is where your relations with your work colleagues come into their own. If you need something in a hurry, you are more likely to be able to call in favors from those who like and respect you, so you are able to deliver on time thanks to other people's help. On the other hand, you have to give it 100%. TV and film is not a world that is forgiving of laziness or of an employee mentality. There are always 100 younger, smarter keen-beans on the other side of the door, waiting for their big break.Sometimes the price of the ticket to work in this business is emotional – having to balance domestic and work life. At other times it is purely financial. I have met graduates so shocked at the idea of living on a small income for years that they simply can't believe that is a possibility. They should change direction now, as they will not survive in this business and some may not even deserve to. At other times the price of the ticket may be time – time not spent doing other things, be they social or other work. At such times you have to be committed to whatever work you have chosen. In the words of Hyman Roth in Godfather II, "This is the business we have chosen." In short, own your decisions.
Enjoy the journey
A very common trait I see among aspiring media people is to regard whatever they are doing as a necessary evil along the path to where they want to be. If working on a short, they think it is only as a calling card for their magnum opus feature. If it is a commercial screenplay it is only because "it will sell" thus allowing them to do their 'real' work. News Flash: work like that never sells. People can smell cynicism even through a laptop screen. Even if you are making a 2-minute short with an I-phone, take your time and make it the greatest two-minute short you can. Even though this is not always what people setting out on a journey want to hear, the destination is an illusion. There is no 'over there', just places along the way. The good news is some of the places along the way are amazing. Now that we have the flexibility to work in film, TV, print and online, and in different genres and different formats, the world is your oyster. Enjoy the journey and if you are lucky, as I continue to be, you'll find that the journey is the destination.
Brendan Foley is an award-winning writer, producer and director with international experience in TV series, best-selling books and feature films, including work for NBC, BBC, Random House, Lionsgate and Sony.
March 2015
China-UK co-productions
The UK – China film co-production treaty has just been ratified. Congratulations to all those who worked hard to make it happen over several years, including everyone involved at the BFI. Details of the treaty can be found here: http://www.bfi.org.uk/film-industry/british-certification-tax-relief/co-production
I was very pleased to be a guest at the recent EU China Co-Production Forum in London. As a UK Writer-Producer with TV and film co-pro experience in North America, Europe and Asia, I hope the following thoughts may be useful to all our Chinese colleagues who work in production, finance and screenwriting, and who are looking towards co-productions with the UK and Ireland. Please feel free to forward or circulate to any colleagues who might find it helpful.
我很高兴能够做客最近在伦敦举办的中欧影视联合制作论坛。作为一名具有在北美,欧洲和亚洲电视及电影联合制作经验的英国作家兼制片人,我希望下面的想法会对我们所有参与制作,融资和编剧工作,并正在期待与英国和爱尔兰联合出品影视作品的中国同行有所帮助。请随意转发或发送该链接给任何有可能需要的团体,邮件联系人或个人。
Special thanks to Gia Zhendan of Europe China Image Film Festival, Suo Laijun of the Copyright Protection Centre of China, Ivor Benjamin of DGGB, Shang Lin of China Film Fund, Xing Xiao of Shaanxi Cultural Investment Group, and all the other guests and speakers.
特别感谢欧洲万象国际华语电影节的Gia Zhendan,中国版权保护中心的Suo Laijun,DGGB的Ivor Benjamin,中国电影基金会的尚林,陕西文化投资集团的邢潇,以及其他宾客和演讲嘉宾。
CHINA UK CO-PRODUCTION   中英影视联合制作
When it comes to international co-production it is important to have an honest look at our own strengths and weaknesses. The strength of the Chinese market, growing at the rate of dozens of new cinema screens per week and with a vast online customer base measured in hundreds of millions of customers, is clearly a powerful asset. But the very size of that market means that Chinese producers have focused on looking inward. Smaller countries have been much more used to international co-productions built on creative and technical excellence in storytelling and film-making aimed at a global audience. Successful China-UK co-productions will be built on those mutual assets. With a promising co-production treaty in place, there has never been a better time to make it happen.
当成为国际联合制作的时候,坦诚面对自己的优势和劣势是重要的。中国市场的优势,每周新影院屏幕以两位数增加并且具有成千上万的巨大的互联网用户基础。这样大规模的市场意味着中国制片人已经在关注内需。较小的国家已经非常适应国际联合制作,建立在故事线索和影片制作的创造性和技术优良性,瞄准全球观众。成功的中英联合制作影片将建立在这些共同资产上。随着承诺对待的联合制作,这是有史以来展开合作的最佳时机。
Since the number eight is regarded as a particularly lucky and prosperous one in China, here are eight guidelines for those thinking about international co-productions:
因为数字8在中国被尤其认为是幸运的,下面有8条对国际联合制作的建议:
1.  ALLIANCES   同盟
Look for real partnerships, not just financial ones. The UK partners who will be of most value are those who understand the give-and-take of international co-productions and those who have a proven record of delivering stories in a way that appeals to audiences across borders. Prior to making movies I was an international journalist who worked in 77 countries and I learned just how important cultural sensitivities can be – what can be seen as honest in one country can be seen as blunt in a second and downright rude in a third. It takes patience and a shared sense of humour to build a business friendship as well as a personal one.
寻找真正的合作伙伴,不仅仅是融资伙伴。最有价值的英国合作伙伴是那些懂得国际联合制作的给予与索取,以及已经成功创作出吸引跨国界观众故事的人。当我还是个国际记者的时候,我认识到文化敏感性是多么的重要 – 一些在一个国家被认为是诚实的但在另一个国家却被认为是愚钝的,而在第三个国家被认为是无礼的。这需要耐心和共同的幽默感来建立合作友谊以及个人友谊。
2.  INTERNATIONAL PERSPECTIVE   国际视角
REALLY Prepare for any international co-pro meeting, don't just bring material that suits your own audience. I have lost count of the number of presentations of Chinese projects that I have seen for an international English language audience or producer, where the materials – pitches, stories, marketing ideas – are poorly organized or badly translated. If your proposal is for a multi-million dollar global feature, spending a little money making sure your material is impressive is surely the very least to be expected. The same goes for western companies working in eastern markets. Just because English is the universal business language, it does not make it the only language, and sometimes having material available in dual language versions is a good starting point in showing mutual respect and a global perspective.
真的在准备任何国际联合制作会议的时候,不仅仅带来适合自己观众的材料。我数不清多少次中国项目的展示会提供给国际英语观众或制片人的那些材料  – 推介,故事,营销计划 – 组织得很差或翻译的很糟糕。如果您的策划一个百万美元的全球计划,花一点儿钱使您的材料印象深刻绝对是最基本的。同样也适用于西方公司在东方市场。英语是世界通用语言,但并不是唯一语言,有时候准备双语材料是表达尊重对方和国际视角的好开端。
3.  PITCHING
Pitching is a very different process in different markets, such as USA, UK, Europe and China. A first pitch in a US or UK context generally should not be over ten minutes. It is expected to cover a lot of specific ground. This can include a very short introduction to the pitcher or producer's past work, the genre of the story being pitched, its title, its target audience, budget, a SHORT summary of the story itself including a few key visual moments to give a sense of the style, and a quick summary of what the pitcher is looking for, be it finance, co-producer, technical skills or whatever. In Europe, the process tends to be a bit more artistic and sometimes more focused on a director's vision, but it still covers the same ground. Many Chinese project pitches or introductions tend to feel rather wandering and unfocused to western producers. Chinese producers interested in western partnerships would do well to find experienced UK or US producers happy to go through pitches and presentations in 'rehearsal' so the final pitch is perfect.
在不同市场,如美国,英国,欧洲和中国,推介是非常不同的流程。在美国或英国,第一轮推介不超过10分钟。它应该涵盖许多具体内容。应该包括推介人或制作人过去的作品的简短介绍,故事的大概,主题,目标观众,预算,故事摘要,一些主要时刻的视觉风格,以及您需要什么帮助,融资需求,联合制作,技术技巧或其他。在欧洲,流程更加具有艺术性而且有时候更注重于导演的眼光,但是它仍然要涵盖相同内容。许多中国项目的推介和介绍让西方制作人感到徘徊分散。中国制作人对西方合作关系的兴趣将有助于找到有经验的英国或美国制作人,他们愿意一起演练推介和演讲流程,这样使最终推介更完美。
4.  KNOW YOUR CO-PRODUCER'S OBJECTIVES  了解您的联合制片人的目标
Be aware of the big issues for your producing partners as well as those you face yourself. The complex system of Chinese regional and national government approval of projects at both script stage and for completed films is a very unusual world for most UK producers who may be more used to being judged by the audience or the distributors than the state. A Chinese partner who can help a co-production navigate that process is a valuable one indeed. In return, the plethora of international funding sources for the sort of large scale independent co-productions many Chinese producers are looking for, may look daunting to a Chinese producer or financier, so a Western producer capable of demonstrating past success dealing with funding coming from numerous sources, both public and private, and from several countries as is typical in Europe, may make the difference between success and failure.
注意您的制作人合伙伙伴和您自己面对的大问题。中国地方和国家政府在剧本阶段项目审批和已完阶段的复杂系统对于大多数英国制片人来说是非常独特的。英国制片人可能更习惯于由观众或分销商评判。中国合作伙伴能够帮助联合制作引导流程绝对是有价值的。作为回报,过多的国际资本对于许多中国制作人寻找的大规模独立联合制作,对于中国制片人或投资人来说可能看起来很可怕,那么西方制片人能够演示过去成功运用来自无数资源,公共的和私人的,来自一些国家,例如欧洲,可能在成功和失败时间产生很大不同。
5.  UNDERSTAND THE AUDIENCE    了解观众
While each set of producers may understand their own market inside-out, a good international co-production involves both partners knowing what appeals in all the potential major markets for their movie. Chinese audiences, particularly the younger ones, really crave variety. They will often decide at the last minute to go to the movies and decide when they get there what they want to see. They can be quite demanding and critical, but they love a good story and appreciated clever special effects. European audiences are more segmented by age and gender as well as genre interests. Sometimes they will not pay to see something at the cinema if they feel they can see it or something similar on TV. Increasingly, the cinema-going experience has to be something special rather than a routine outing. This can mean special in terms of quality of story, acting or cinematography. Ideally all three.
尽管制片人能够了解自己的市场,一部优秀的国际联合制作涉及双方合作人,了解一切可能出现在电影主要潜在市场的问题。中国观众,尤其是年轻一代,真的是多样性。他们经常临时决定去看电影并在到达后决定看什么电影。他们可能非常苛刻,但是他们喜欢一个好故事并感激聪明特殊的效果。欧洲观众更多按年龄和性别以及兴趣分类。有时候当他们认为可以在电视前看到类似的东西就不愿意付费去电影院观看。越来越多的,前往影院观影变成特殊的事情而不是日常惯例。这可能指特别的故事,表演或电影画面。理想的情况是所有三个都具备。
6.  UNDERSTAND RECOUPMENT   理解回收期
Have a clear route to profitability for both partners. Many western producers get exasperated by the difficulty of getting paid even if a movie does well in China, but there are many ways of successfully splitting revenue and territories between international partners, so all parties benefit. As with most successful partnerships, they are built on a shared understand of who-does-what and who-gets-what, right from the start. If those objectives can be dove-tailed so both sides benefit in most cases, all the better.
所有合作伙伴都有清楚的利润路径。许多西方制片人被获得报酬的难度激怒了,即使一部电影在中国很受欢迎,但是有许多在国际合作伙伴中成功分割利润和地区的方法,这样各方都受益。最成功的合作伙伴关系,他们建立在共同分享谁做了什么以及谁得到什么的理念,自始至终。如果这些目标能够相吻合,在大多数情况下以便双方受益,就更好了。
7.  THE VALUE OF INTELLECTUAL PROPERTY (IP) 知识产权的价值
The issues of copyright and ownership of intellectual property remain vital to the long term success of any international film partnership. Many UK producers are not familiar with the role of underlying Intellectual Property within the Chinese film industry as the basis of a complex system of government and private loans that help make the wheels of the Chinese film industry go round. On the other hand, Chinese investors, producers and marketers have to find ways to reassure their international partners that hard work and ownership of rights will result in rewards for the right people and not just a payday for pirates. China has actually made a lot of progress on this in recent years, both online and in traditional markets, in terms of copyright protection, and organisations such as the Copyright Protection Centre of China can be very helpful.
版权和知识产权的所有权问题仍然至关重要,对于任何长期的成功国际电影合作伙伴关系。许多英国制作人不熟悉基本中国电影产业中知识产权在政府和民间借贷的复杂系统基础上的作用,帮助中国电影产业的轮子转起来。但另一方面,中国的投资者,制片人和承销商必须找到办法来安抚他们的国际合作伙伴的权利和辛勤工作,而不仅仅是定期发工资。中国实际上已经取得了很大的进展这在最近几年,无论是在网上还是传统市场,在版权保护方面,和组织,如中国版权保护中心是非常有帮助的。
8.  OPEN LINES OF COMMUNICATION   通信畅通
Reach for the phone before you reach for the lawyers. No film since the beginning of cinematic time has ever been easy, but successful co-productions are built on trust and good communications. I once got to ask the remarkable Sidney Lumet if he had any advice on film productions with multiple partners. He said: "Just make sure everyone is making the same movie". When you add in language and cultural differences to the mix, success will never be based on contracts alone (although they are obviously incredibly important and you should know the relevant co-production treaty inside-out, not just delegate it to your legal representatives). A willingness to communicate and share objectives, to help each other out of problems and pitfalls, makes for partnerships that survive more than one movie or show.
联系律师之前先打电话。电影比以往任何时候都容易,但成功的合拍片是建立在信任和良好的沟通上的。有一次我问了Sidney Lumet,如果他对和多个合作伙伴进行电影合作的意见。他说:"只要确保每个人都在做同样的电影"。当您混合添加语言和文化上的差异,成功将永远不会被仅仅基于合同(尽管他们显然非常重要)。愿意与人沟通和共享目标,互相帮助解决问题和缺陷,使得合作关系比一部电影或节目更容易延续。
Good luck to all potential UK-China co-producers and don't stop until you reach your auspicious 88th co-production!
祝所有潜在中英联合制片人好运,不要停下来直到吉利的88届联合制作大会!
About the author: Writer-Producer Brendan Foley has worked on international co-productions involving eight countries in both film and TV. His films and shows have been distributed by Sony, NBC, Lionsgate and others in dozens of markets worldwide and he has worked with acting talent ranging from Vanessa Redgrave and Derek Jacobi to Vinnie Jones. He has also written bestselling books, including Under the Wire (Random House). He is a popular guest speaker on screenwriting and production and has led seminars in USA, India, Denmark and the UK on writing and producing for international audiences. As well as his own projects, he advises international producers on pitching and development. He can be contacted at bren@properpicture.com .
关于作者:编剧兼制片人Brendan Foley曾参与涉及八个国家在电影和电视的国际联合制作。他的电影和电视已经由索尼,NBC,Lionsgate等数十个市场全球发布,他曾与Vanessa Redgrave 和 Derek Jacobi 以及 Vinnie Jones合作。他还撰写畅销书,其中包括Under the Wire (Random House)。他是剧本和制作的一个受欢迎的主讲嘉宾,并在美国,印度,丹麦和英国领导了写作和制作的国际观众研讨会。还有他自己的项目,他为国际制作人在推介和拓展上给予建议。他的联系方式是 bren@properpicture.com 。
January 2015
ARCHERFIELD Brendan's latest novel, an epic covering the lives and locations of one square mile of Scotland over 14,000 years has just been published by Caledonian Heritable. The first edition collectors' hardback is an elegant cloth-bound, gold embossed version, lavishly illustrated and a joy to behold as well as to read.
February 2013
Film Foley has announced a series of six one-day seminars on various aspects of writing and film-making held in London 18 – 23 March. Details on the Training page of this website.
Brendan Foley also attended the Berlin Film Market to discuss co-production possibilities on Under the Wire, Fire and Ice, Soldier Bear and several writer for hire projects. Wojtek the Soldier Bear of WWII approves of the Berlin EFM logo, and the city was festooned in bears of all shapes and sizes.
November 2012
FIRE AND ICE, Brendan's project about Otzi the Ice Man in the Alps, has been awarded development funding by BLS, the South Tyrol film fund. The treatment was developed with considerable assistance from script consultant Tom Schlesinger. Pictured, Brendan in one of the stunning valley settings of the story in SudTyrol.
May 2012
ENDURANCE, a screenplay written by Brendan Foley for Danish producer Hannover Films is now completed. Set in the Middle East, it concerns a boy who finds himself homeless following the death of his father. The boy leaves the safety of the suburbs and discovers two different worlds – the glittering towers of the city and the twisting alleys of dormitory buildings where their immigrant builders live. The film will be produced by Michael Hannover.
April 2012
Brendan's project THE ICE MAN was chosen for treatment development by a government film fund in the the Alps. BLS promotes film in Sud Tyrol in Alpine Italy. The project was chosen from hundreds of submissions as one of a dozen set in the region that formed part of Racconti, a development project led by international story consultant Tom Schlesinger. The story relates to Tyrol's most famous resident, Otzi the Iceman, the Neolithic hunter found preserved in the ice for 5,000 years. The story was then selected as one of four to be presented at Incontri, a gathering of more than 40 producers and financiers from Germany, Austria and Italy.
March 2012
While Brendan mainly works in features and TV, he still occasionally takes on corporate and advertising commissions. Recently he wrote the script for a film for one of the world's biggest steel-makers, Tata Steel. The company is the largest part of the huge Indian based conglomerate Tata, listed in Fortune as one of the world's most admired companies and famous for giving two thirds of its multi billion profit base each year to community and social advancement. The film was produced and directed by Zafar Hai, one of India's foremost directors whose past work has included historical features and drama, including a Merchant Ivory production. The new film can be seen on the Videos page of this website.
March 2012
Brendan was a guest speaker on screenwriting and directing at the Dingle Film Festival 2012, held against the backdrop of some of Ireland's most stunning coastal scenery, made famous in the movie Ryan's Daughter. His Proper Picture Co colleague Ned Dowd gave a one day crash course in movie making and producer Lars Hermann also attended, pictured.
August 2011
Brendan was the lead guest speaker at a weekend seminar for screenwriters from across northern Europe. It was held in Odense, home of Hans Christian Andersen in Denmark. It followed a similar successful course in Bremen, Germany with German film fund Nordmedia.
April 2011
Brendan has completed Addae's Journey, a screenplay for Devonshire Productions about a West African boy's perilous journey to Europe in search of Soccer Stardom. Peter Macdonald is attached to direct.
Sept 2010
Brendan was chosen as the lead tutor for an intensive weekend screenwriting workshop with delegates from all over northern Europe. The course was run by the North Sea Screen Partnership and FilmFyn of Denmark.
June 2010
Shelldon, the animated children's series about the ocean environment written and co-developed by Brendan Foley and Shelly Goldstein was aired on America's NBC (Qubo) channel, and has gone on to screen in more than 20 countries, including on Ireland's RTE.
---
July 2009
Lionsgate release Legend of the Bog on DVD in the United States through Grindstone. The low budget tongue-in-cheek chiller stars Vinnie Jones, Nora Jane Noone and Jason Barry. International sales are handled by Spotlight Pictures, LA.
---
June 2009
Brendan is featured as one of the success stories in Script Magazine, covering his journey from journalism to winner or finalist in screenwriting contests, then through the making of his first three films and bestselling book, Under the Wire.